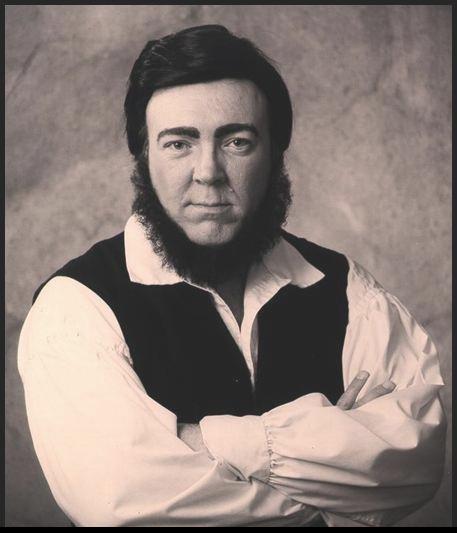 Museum on Main welcomes America's mid-nineteenth- century apostle of the wilderness, social critic, and political dissenter Henry David Thoreau to Pleasanton. Historian and Chautauqua actor Kevin Radaker will bring the famous philosopher and author to life in "An Afternoon with Henry David Thoreau" at the Firehouse Arts Center on Tuesday, June 12th at 2pm in the afternoon.
Considered one of the greatest writers in American literature, Henry David Thoreau is best known for his book Walden (1854) and his essay "Civil Disobedience" (1849), which inspired Mahatma Gandhi and Martin Luther King, Jr. During his lifetime, Thoreau celebrated the sanctity of nature; spoke eloquently on the pitfalls of conformity, materialism, and technological advancement; and urged the individual to follow the dictates of his conscience rather than the law when convinced that a law was unjust. Kevin Radaker's dramatic monologue will be set in 1860, when America was poised upon the brink of the Civil War, and will bring the provocative spirit and words of Henry David Thoreau to all in attendance!
Events are general seating at the Firehouse Arts Center, 4444 Railroad Avenue, Pleasanton, CA 94566. Tickets are $15 General Admission, $10 Seniors (65+)/Students (with valid ID), $7 Members. Tickets may be purchased online at www.museumonmain.org, at Museum on Main during regular operating hours or by phoning the museum at (925) 462-2766. Tickets purchased by phone and online will be available for pick up at Will Call in the lobby of the Firehouse Arts Center on the evening of the event. Tickets may be purchasable at the event subject to availability. Cash, check, Visa and MasterCard accepted.
For more information on the Ed Kinney Speakers Series visit www.museumonmain.org