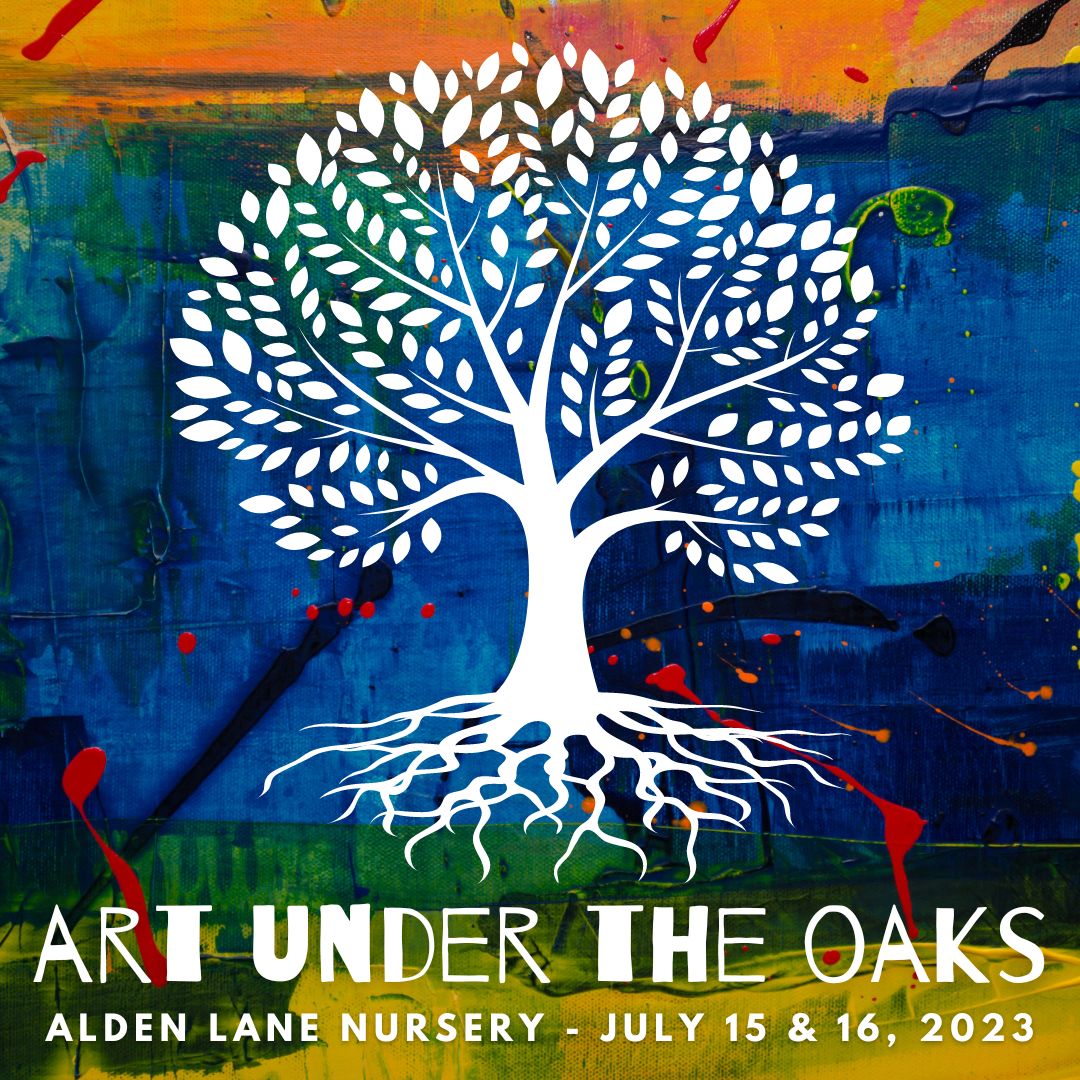 Alden Lane Nursery is excited to bring back Art Under the Oaks this summer!
July 15 & 16th from 10:00am to 4:00pm each day
They are proud to showcase nearly 40 regional artists and musicians. They will have some of their past favorite artists and a number of new artists for you to enjoy.
Since it is impossible to enjoy art and music without food and wine, we've invited Livermore winemakers to share their vintages and we will offer several food selections. Wine tasting will run from 11:00am-4:00pm each day. We are thrilled to introduce a new, local partner this year. Livermore Area Recreation and Park District Foundation seeks to improve the quality of life throughout the Livermore Area Recreation and Park District through advocacy, collaboration, and financial assistance. They are primarily focused on providing recreation opportunities for the underserved and enhancing parks and open space. All profits from the wine tasting portion of our event, will be donated to the LARPD Foundation.
They will have activities for kids & special displays for the whole family to enjoy. The nursery will be in all of its summer glory and will have special sales.
Parking & Admission is FREE