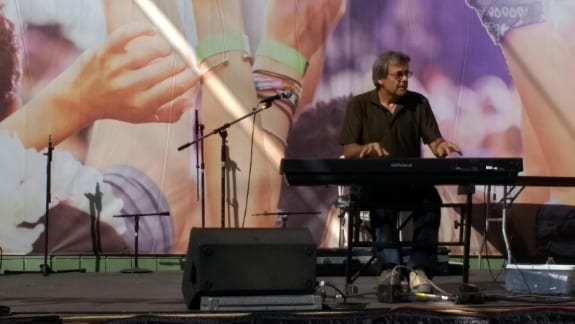 A casual end-of-summer wine tasting held inside the Bankhead Theater in downtown Livermore, "Art & Wine Intertwined" will include local offerings from McGrail Vineyards, Fenestra, Bent Creek, and Wente Wineries. Pianist Greg Pane will add an entertaining musical note to the afternoon with his unique cross-genre repertoire, as well as his ability to improvise and compose music on the spot.
Currently on display in the Bankhead Gallery is "Seen/Hear: A Multicultural Exhibit Celebrating Heritage." The bright and colorful works by artists, John Balloue, Harry Fonseca, Daniel Camacho, Francisco Franco, Fortune Sitole, Wawi Amasha, and Nana-Dictta Graves, represent their Native American, Hispanic and African cultures.
"Art & Wine Intertwined" is free and open to the public. Tastings are $2 each or three for $5 and light appetizers will be served. The event runs from 1:30 to 4:30 p.m. with the music program beginning at 1:30 p.m.
Hosted by Livermore Valley Performing Arts Center, "Art & Wine Intertwined" events welcome the community to the Bankhead Theater and support LVPAC's goal to build awareness and share the visual and performing arts.