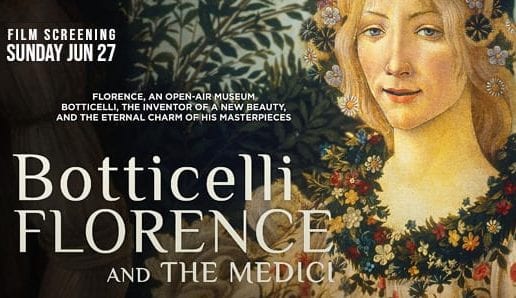 The Bankhead Theater will finally reopen in May screening films for a limited audience size. Following state guidelines, only 100 tickets distributed across the 507-seat theater will be sold for each event.
From Salvador Dalì to Andy Warhol, David LaChapelle to Jeff Koons and Lady Gaga, no one appears to be immune to the eternal fascination of Botticelli and his works.
Beauty, creativity, genius: the Renaissance Florence of Lorenzo de' Medici was a powerhouse of art and culture. Among countless shops and government buildings, there was endless beauty coexisting with the dark side of a city made up of power struggles, plots, intrigues and brutal violence.