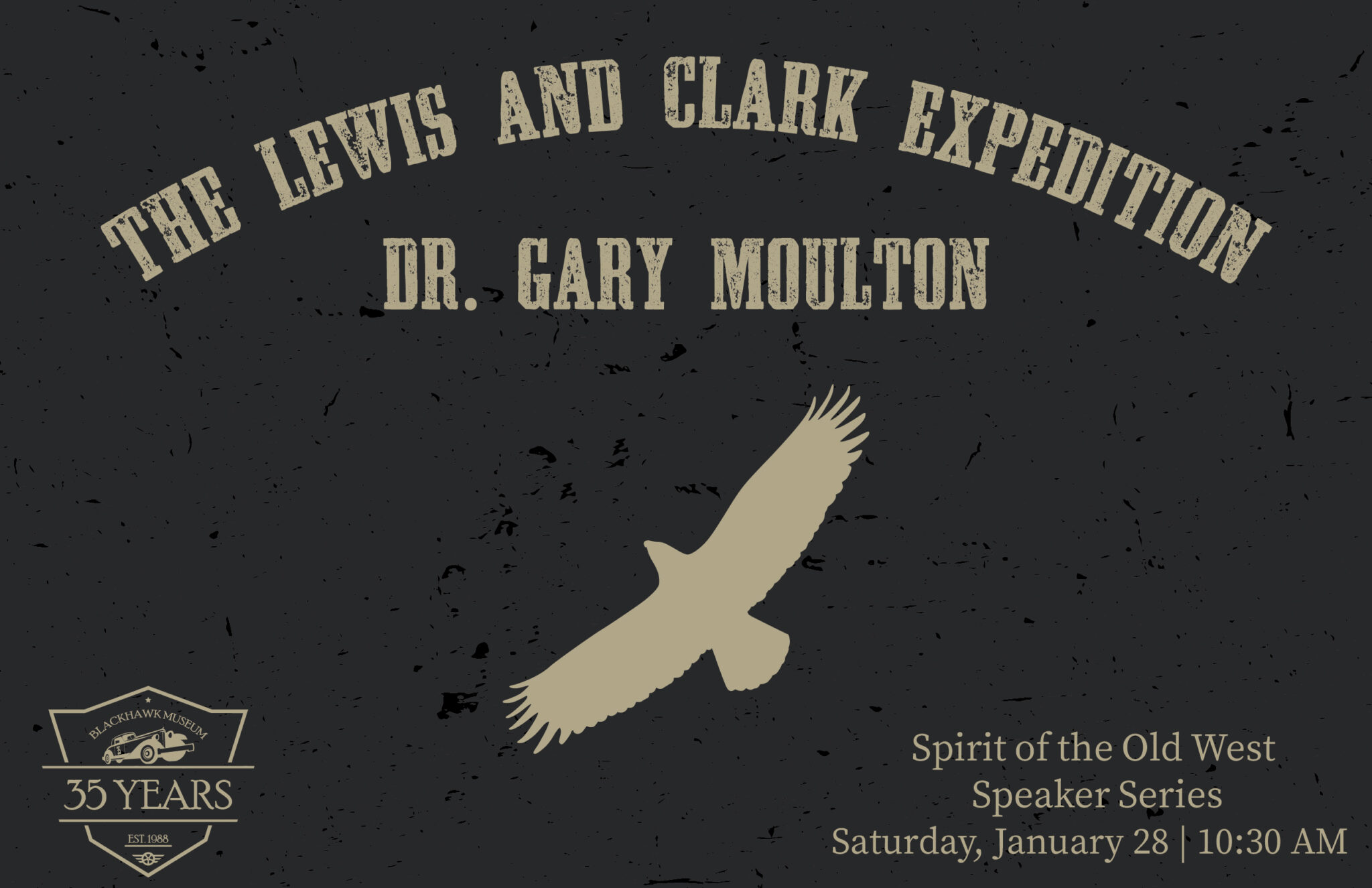 Join the Blackhawk Museum for their 2023 Spirit of the Old West Speaker Series featuring Dr. Gary Moulton. This is the first of four speakers in the series.
In the mid-1970s the University of Nebraska accepted the challenge to sponsor a new and complete edition of the journals of the Lewis and Clark Expedition. Originally published in 1814, The Journals of the Expedition Under the Command of Capt's Lewis and Clark was editor Nicholas Biddle's summary of what he had available when preparing the book. Despite subsequent editions of the Journals in 1893 and 1904, scholars perceived the need for a completely new edition as additional material had been discovered during the mid-20th Century.
In 1979 the University selected Dr. Gary E. Moulton as the editor of the more than one million words written by Lewis and Clark and several of their men who kept journals. Dr. Moulton had no special knowledge of Lewis and Clark but had professional interests in the American West and Native Americans and was an accomplished historic editor and fund-raiser. As he delved into the journals, he began to think that his vision might have exceeded his grasp. He had so much varied material – botany, zoology, astronomical readings, geology, archaeology, ethnology, linguistics, meteorology, and medicine – that needed to be understood and explained. What was a mere historian doing among all this science? How would he tackle that impressive body of diverse information? The answer: consultants. Hadn't the great captains welcomed Native guides to assist them in accomplishing their explorations? The project ultimately utilized the talents of more than 100 different consultants and advisors.