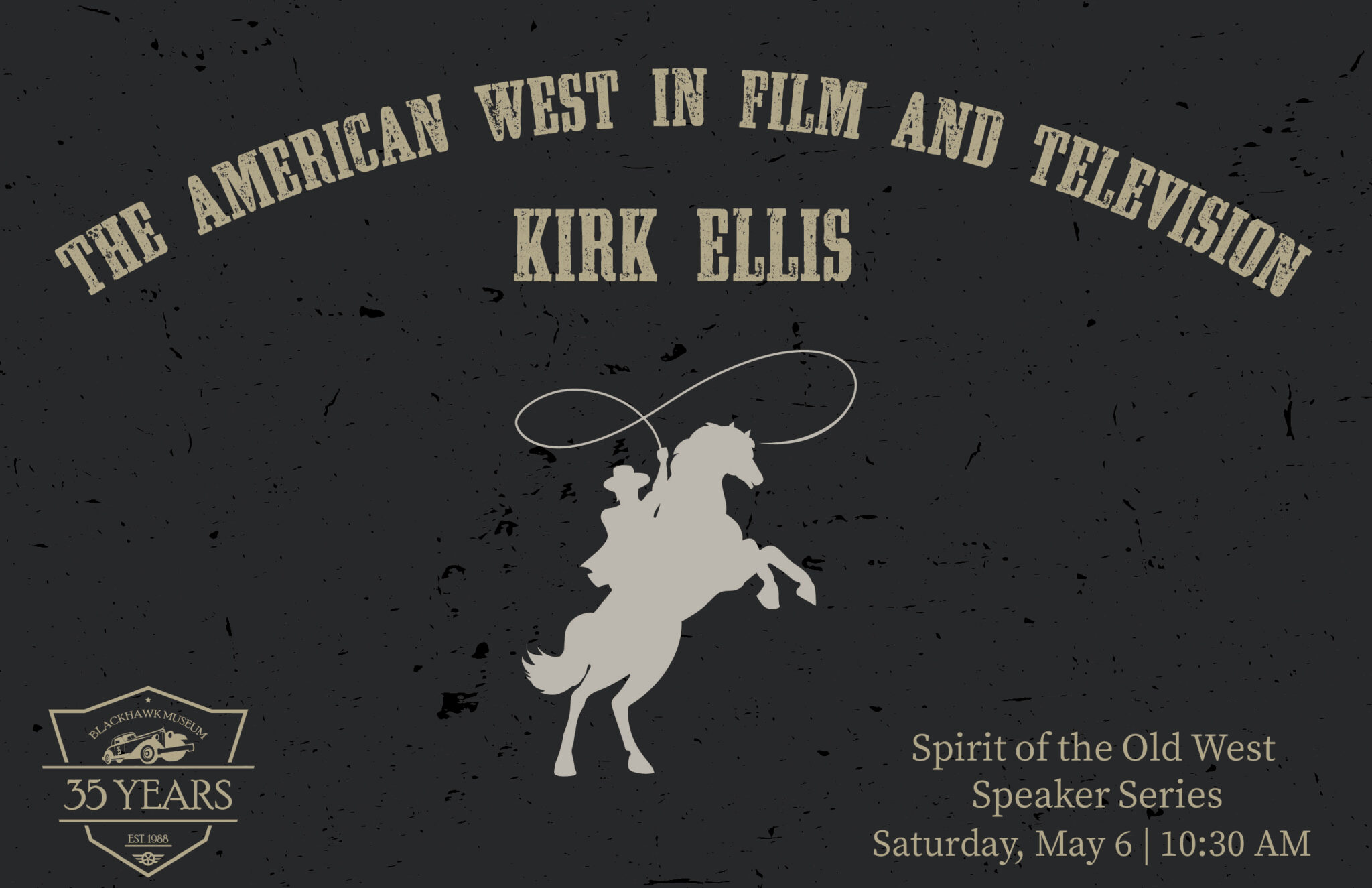 Join the Blackhawk Museum for their 2023 Spirit of the Old West Speaker Series featuring Kirk Ellis. This is the final speaker in the series.
Santa Fe-based television and feature film-writer/producer Kirk Ellis received an Emmy nomination and won the Writers Guild of America and Humanities Awards for the ABC miniseries "Anne Frank." He received the Western Writers of America's Spur Award for the best Drama Script for "Hell on Wheels," an episode of the Emmy and Golden Glove nominated TNT/DreamWorks miniseries "Into the West," on which he served as supervising producer and writer. In addition to the Spur Award, Ellis received the Wrangler Award for the Best Television Feature from the National Western Heritage Museum, and a Critics' Choice Award, for his work on the miniseries.
At the University of Southern California's School of Cinema and Television, he became the first undergraduate to achieve degrees in both film production and history/criticism and began his professional career as a film critic for The Hollywood Reporter. His speech topics include Western Film and Television, Manifest Destiny, Founding Fathers, History on Film, Genre Writing, and Television/New Media.