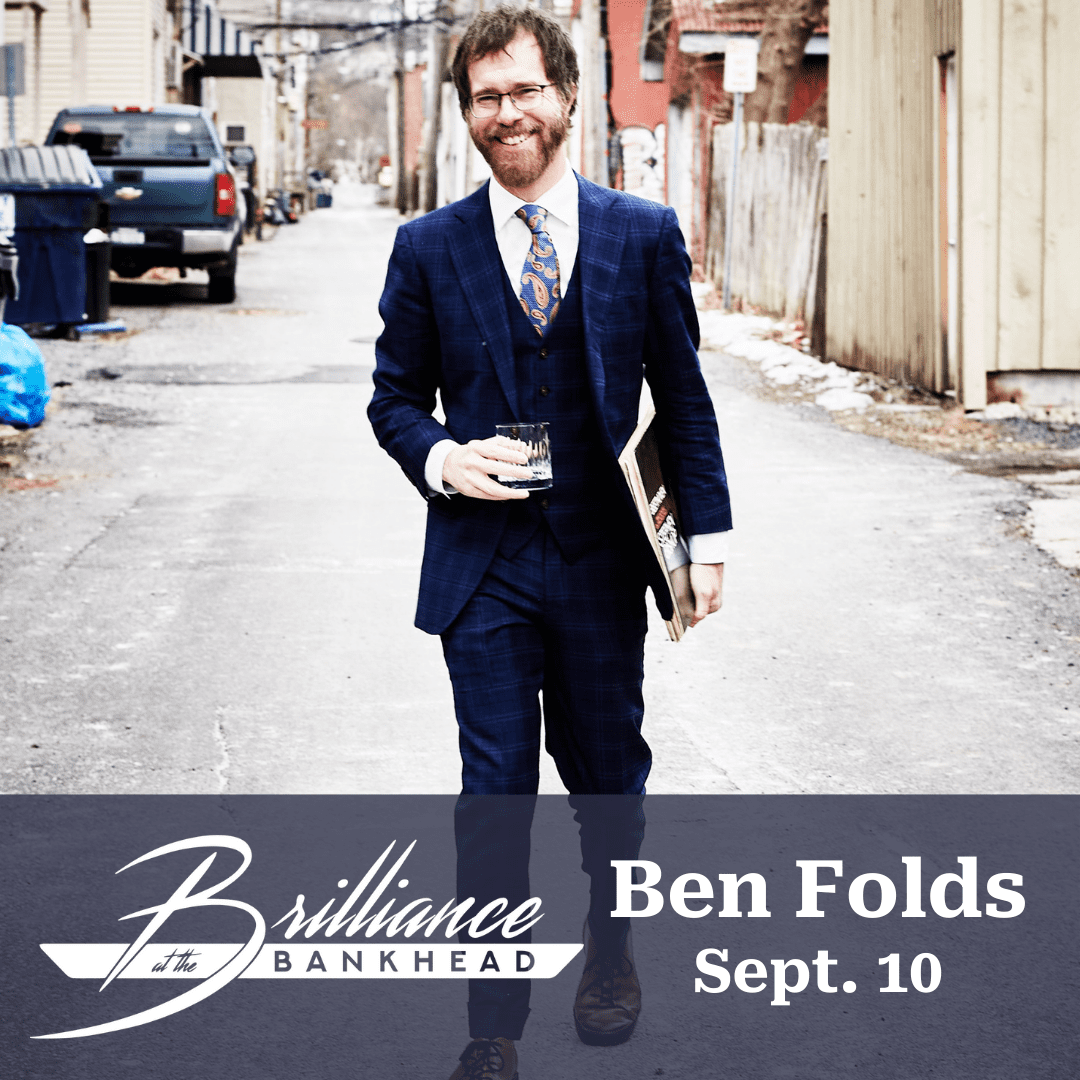 Livermore Valley Arts is celebrating the start of the 2022-2023 season with award-winning singer-songwriter, musician, composer, and record producer Ben Folds headlining its annual Brilliance at the Bankhead fundraising gala on Saturday, September 10, 2022.
Ben Folds is widely regarded as one of the major music influencers of our generation, has created an enormous body of genre-bending music that includes pop albums with Ben Folds Five. For over a decade he's performed with some of the world's greatest symphony orchestras and currently serves as the first-ever Artistic Advisor to the National Symphony Orchestra at the Kennedy Center. At Brilliance at the Bankhead, Ben Folds will perform with our very own Livermore Amador Symphony in this very special Gala Fundraiser for Livermore Valley Arts.
Ben Folds will delight our audiences at the highest caliber level. Best known as the frontman and pianist of the alternative rock band Ben Folds Five, Mr. Folds is also an accomplished solo artist who is known for performing arrangements of his music with uncommon instrumentation, including symphony orchestras and a cappella groups, and will impress the Tri-Valley accompanied by the Livermore-Amador Symphony at the largest fundraising event of the year for Livermore Valley Arts.