Celebrate Women! Photography Exhibition
Event Navigation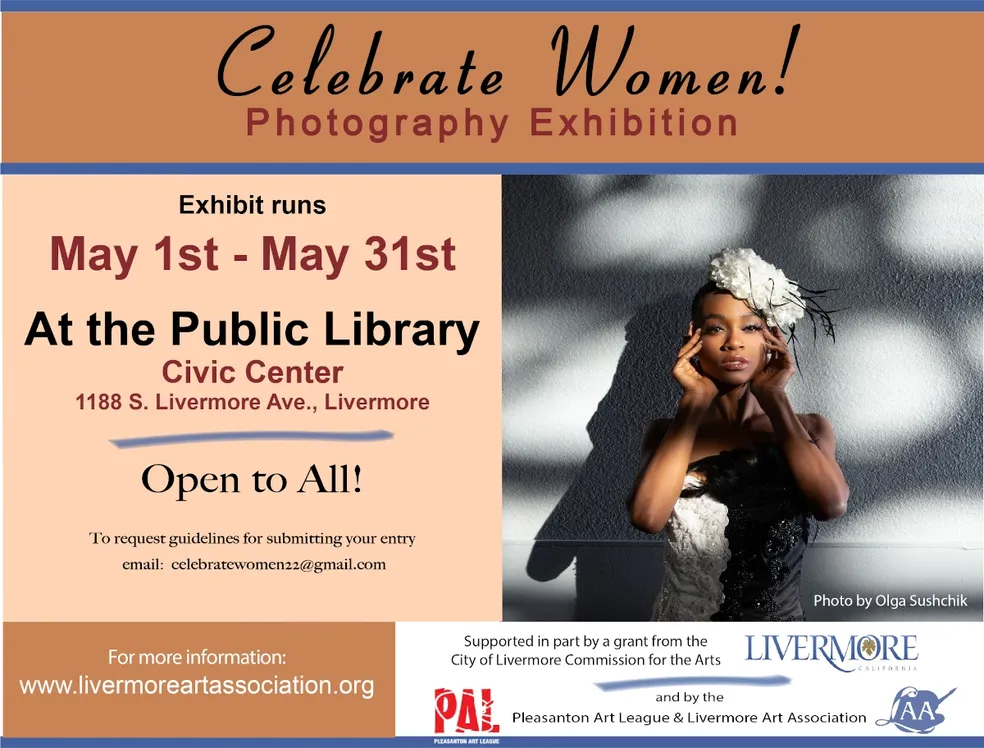 "Celebration of Women" exhibit was created and directed by LAA member, Barbara Reynolds in 2015.  It was born out of Barbara's international travels who collected a portfolio of women from around the world.
Historically it was sponsored by Livermore Art Association and the Pleasanton Art League. Normally the show is held in March during the International Women's month but this year it has been delayed to May due to Covid; it will still be at the Livermore Library. It is a great opportunity for photographers to have their artwork shown for a whole month.
Photography artists are invited to submit their best images of women, the theme and main requirement.  It's a judged event with monetary awards.  In addition, there is a separate invitation to display a photo of special women, these are not judged but shown as a tribute to the special woman /women in your life.
Related Events