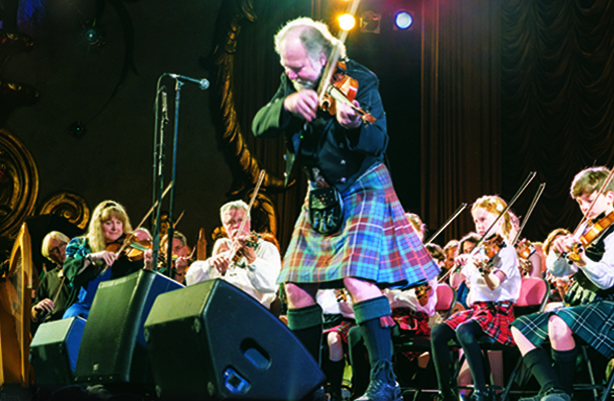 Acclaimed Scottish fiddler Alasdair Fraser is a true master of his trade with deep roots in Celtic music. He draws enthusiastic crowds around the world and has numerous recordings to his credit.
Every spring, he directs the San Francisco Scottish Fiddlers and takes his audiences on a magical voyage.
The joyful tunes of Alasdair's inspired solos, along with a full orchestra of fiddles, cellos, guitars, drums, harps, flutes, basses, and piano, capture the essence of springtime.