Cirque Eloize "Saloon" at the Bankhead Theater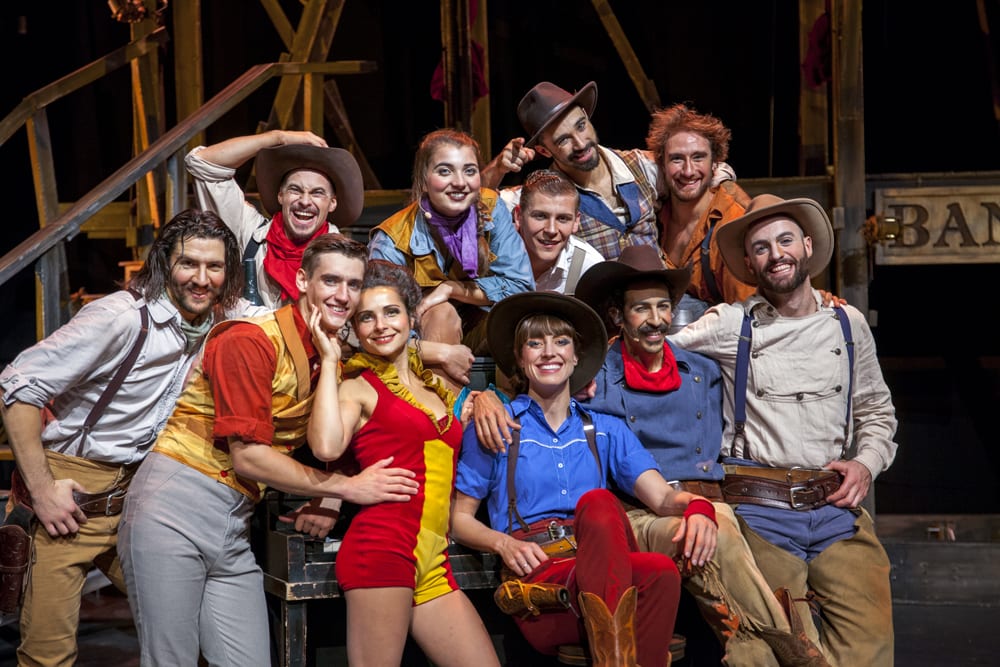 America is expanding. The railroad is stretching westward to lands of untold promise. In the middle of the desert, a town comes to life. The Saloon doors swing open to reveal a motley cast of individuals, each with a tale to tell.  In Cirque Éloize's Saloon, the infectious energy of folk music and strains of fiddle set the tone for an acrobatic comedy that sweeps spectators away in a mad flurry. Under the spell of Saloon's beautiful Belle, a lover sets off on a chase worthy of the greatest Westerns that unfolds into a series of unusual events mixing acrobatic prowess and inventive choreography. The lovebirds on the run wreak havoc wherever they go, from the deserted plains to the depths of the mine, until the final acrobatic duel.
Positioned at the heart of the renewal of circus arts, Cirque Éloize has been creating moving performances filled with magic and emotion since 1993.  Continually striving for artistic perfection, it is one of the leaders in contemporary circus arts.  Based on the multidisciplinary talents of its artists, Cirque Éloize expresses its innovative nature through theatricality and humanity, and combines circus arts with music, dance and theatre in a path-breaking and original manner.
"Montreal-based Cirque Eloize is one of Canada's national treasures."  — Globe and Mail
"Cirque du Soleil's hipper, sexier cousin." — The Stage
Related Events