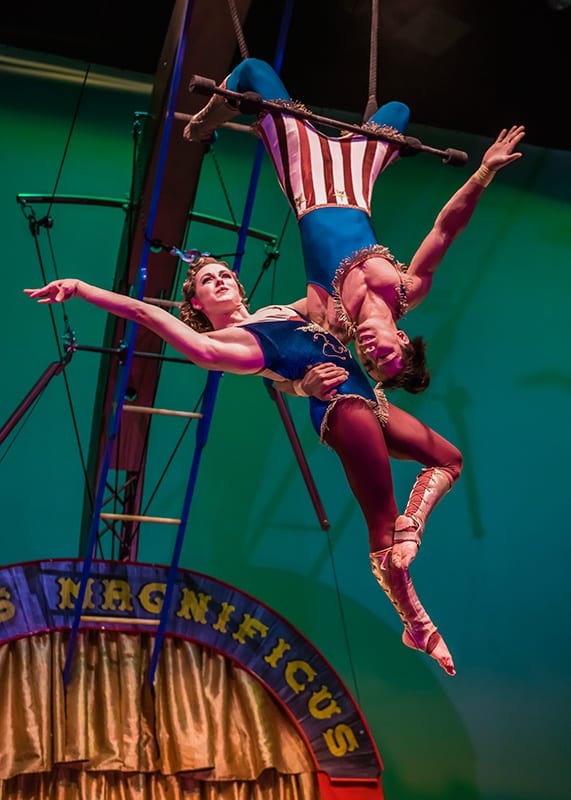 At the center of every circus rests a 42ft ring full of thrills, laughs and excitement. This latest invention from the creative minds of Cirque Mechanics dares us to leap into the circus ring and experience the timelessness of this evolving art form. A unique mechanical interpretation of the traditional, the story creates a welcoming place like a big top, filled with historic one-ring circus lore and lit up with action and amazement.

42FT is full of theatricality but with a modern sensibility, a showcase of wonders from a galloping mechanical metal horse to a rotating tent frame for strongmen, acrobats and aerialists. While inspired by modern circus, Cirque Mechanics shows have a unique realism and a raw quality that reflect the stories of American industrial ingenuity that are at its heart. Their signature style wraps together acrobatics, mechanical marvels and clowning around.
Step right up ladies and gentlemen, boys and girls, to the world of gears and canvas, pulleys and sawdust found within Cirque Mechanics' 42FT!
"Intelligently conceived and expertly executed" ~ The New York Times
"Exceptional wit, whimsy and wonder." ~ Omaha World-Herald