Comedy with Liz Grant at Village Theatre
February 15, 2018 @ 7:30 pm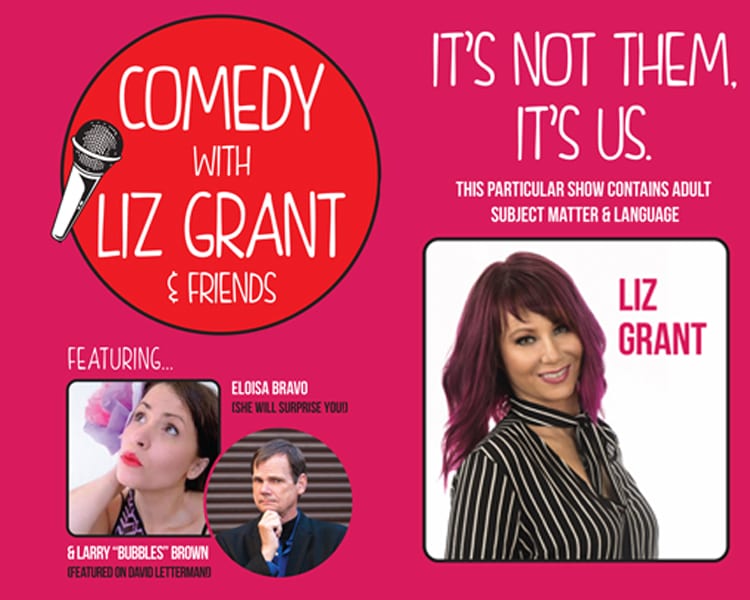 In this monthly stand-up comedy series, Liz Grant brings a host of Bay Area and L.A. comedians to the Village Theatre stage! Join these seasoned performers for this hilarious series.
This particular show contains adult subject matter and language. 18+ is advised.
"It's Not Them, It's Us" a special show about dating and relationships.
Headlining: Liz Grant
Featuring: Larry "Bubbles" Brown and Eloisa Bravo