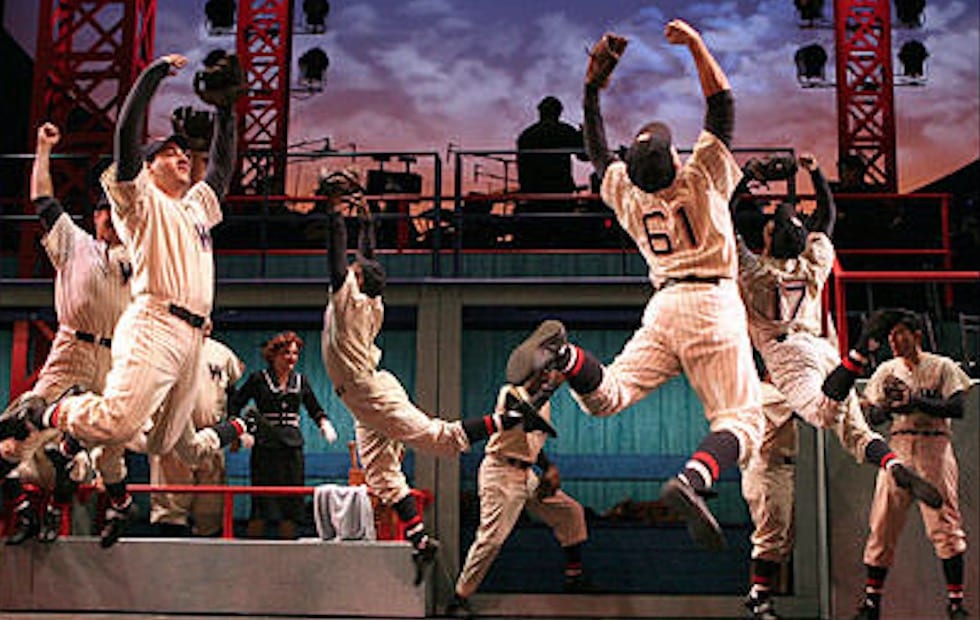 Date/Time
Saturday, April 25 – Sunday, May 10
Fridays & Saturdays • 8 pm
Sundays • 2 pm
$19-$41
Tri-Valley Repertory Theatre presents Damn Yankees
Faust meets professional baseball in the Broadway sendup of love and the American pastime!
Based on the novel, The Year the Yankees Lost the Pennant by Douglass Wallop, Damn Yankees the Broadway mega-hit and winner of seven Tony Awards, including Best Musical, hits it out of the park! The winning score by Adler and Ross and a devilish book by George Abbot have made this sporty musical comedy a true American classic.
Middle-aged baseball fanatic Joe Boyd, trades his soul to the Devil, also known as Mr. Applegate, for a chance to lead his favorite team to victory in the pennant race against the New York Yankees. As young baseball sensation, Joe Hardy, he transforms the hapless Washington Senators into a winning team, only to realize the true worth of the life that he's left behind. Joe ultimately outsmarts Applegate, returns to his former self and shepherds the Senators to the World Series.
Damn Yankees is presented through special arrangement with Music Theatre International (MTI).
All authorized performance materials are also supplied by MTI.
www.MTIShows.com