Over the course of just one week, local celebrities become Stars as they practice with a professional partner from the Utah Ballroom Dance Company and learn a ballroom dance routine.  On Saturday night, each Star will don an amazing costume, strut their stuff onstage, and dance their hearts out to earn the audience's vote for the Mirrorball Trophy winner. With video highlights from the week and a judging panel's entertaining commentary, the show leaves audiences laughing, crying and cheering.
In addition to seeing the Tri-Valley Stars dance, the professionals instructors from the Utah Ballroom Dance Company will perform excerpts from their award winning showcase, "Ballroom Fever." With breath-taking lifts, hundreds of beautiful costumes and enchanting theatrical story lines, the variety of ballroom dances will captivate audiences of all ages.
The Utah Ballroom Dance Company is the United States National Formation Champion in both Latin American and Standard ballroom dancing. They have received numerous accolades for their performances on tour throughout the United States, Europe, Canada, and Latin America. With more than 100 performances every year, this professional ensemble had delighted, entertained, and uplifted the spirits of thousands of fans worldwide.
WHO ARE THE TRI-VALLEY STARS?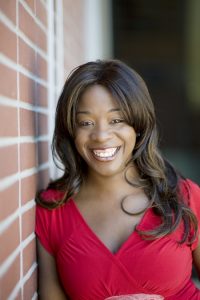 FAITH ALPHER has earned praise as a radio personality on hometown station KKIQ. A natural entertainer from an early age, Faith has built a broad career in television, film, theater and comedy. She wrote, directed, produced and starred in her own hit one-woman shows, "Through the Eyes of Faith," in which she portrays 25 different characters, and "Black Girl, Funny World." Intimate, humorous and heartwarming, the acclaimed shows trace her life story and the many challenges she has faced and overcome. In addition to now running her own global mobile franchise business, Faith regularly appears as a comedian and as a motivational speaker in venues across the country.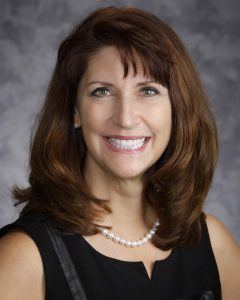 KARLA BROWN is a member of the Pleasanton City Council, recently re-elected by a record-setting number of votes. A local real estate agent and the mother of three daughters, she is serving as Chairman on the Board of Directors for the Wheels Bus for 2018. Karla is known for her involvement in numerous local issues including the preservation of Pleasanton's historic homes, the opening of Bernal Park, Cubby's Dog Park, the Civic Center Task Force, and Pleasanton's water-wise programs. Previously she was a RAGE soccer coach, a Valley Humane Society volunteer, a school site council member, and President of her local chapter of the Women's Council of REALTORS.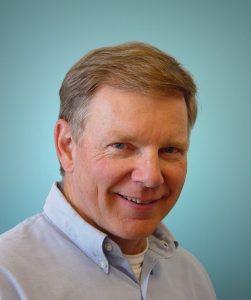 BOB CARLING serves as a member of the City Council in Livermore, where he has lived for more than four decades. He was formerly a director at Sandia National Laboratories, where he led the Combustion Research Facility. He was also instrumental in creating the Livermore Valley Open Campus, a new way to work with scientists and engineers from around the world, before retiring in 2014. Formerly a board member of the Livermore Valley Performing Arts Center, Bob has also served as a board member of the Livermore Valley Chamber of Commerce and was a founding board member of Innovation Tri-Valley and i-GATE.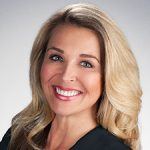 JULIETTE GOODRICH is an Emmy-award winning reporter at KPIX5. A Pleasanton native, she launched her career at Channel 30 and held reporting and anchor slots in Redding, Chico and Sacramento, before KPIX5. Named Reporter of the Year by the Women of Radio and Television Association in 2005, Juliette has since won five Emmys, most recently for team coverage in 2014. The author of four children's books benefiting local reading and writing programs, including "The Little Light Shines Bright" on Livermore's centennial lightbulb, she is involved in numerous organizations including the Alisa Ann Ruch Annual Burn Relay and the Northern California Special Olympics.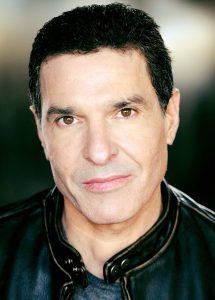 DAVE LEWIS is national sports anchor for NBC News Radio, a post he took after 21 years at KCBS in San Francisco. He is also a play-by-play announcer for high school and college sports on Comcast Hometown Network, building on his previous play-by-play experience at Santa Clara University, as well as women's basketball at UC Berkeley, where he announced the Bears' first trip to the Final Four. An actor who has appeared in seven independent films, Dave took the starring role in 2017's "Jimmy Kendrick." Locally, he has coached Mendenhall's 8th Grade basketball teams, winning two league titles including the first girl's championship in the history of the program.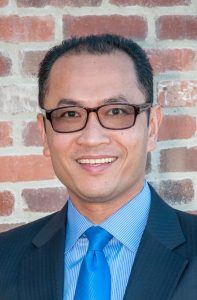 MONY NOP immigrated to the U.S. having escaped the Killing Fields of Cambodia with his family at the age of 6. He became a police officer and served in Livermore for 17 years before retiring from the force to establish his own real estate office. He is the founder of Mony Nop Foundation, focused on youth leadership, and is co-founder of Tri-Valley Nonprofit Alliance. Among his many accolades he has received the Good Neighbors Award for both the East Bay and National Association of Realtors, and the Dr. Martin Luther King Jr. Legacy Award. Mony recently authored the children's book, "Officer M.N.O.P and Me—How Police Officers Serve the Community On and Off Duty."
WHO WILL BE THE WINNER?
You decide!  Along with the panel of judges, the audience will get to help select the winner. But don't miss this opportunity to be part of the fun … CLICK HERE to buy your tickets now before they sell out!