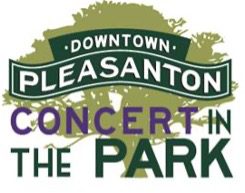 Pleasanton's popular "Concert in the Park" series will return this fall after taking a pandemic-induced hiatus last summer.  New for 2021 are fall dates, with concerts staged on Sunday afternoons from 4:00-6:00 pm, beginning Sunday, September 12th and continuing each week through Sunday, October 17th.
The 2021 band lineup features everything from high energy hits, blues, and country to contemporary and classic rock.  Bands include  Jack Quigley's "Souled Out," an 80s cover band with funky flair on October 10 and Mega Tones, a 10 piece big band with lots of brass on October 17.
Concert admission is free.  Events will be staged at Lions Wayside Park on the corner of First Street and Neal Street.