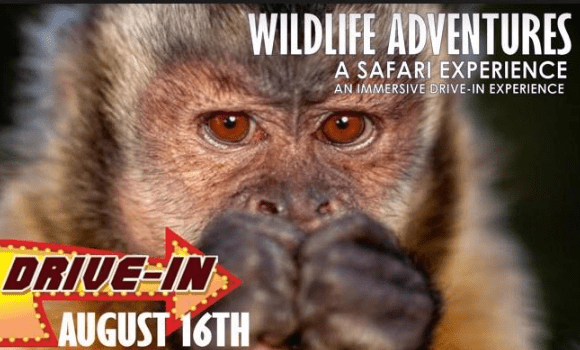 This is a family friendly, teacher approved, exciting wildlife experience.
Kevin Keith's Wild About Monkeys presents silver screen sensation Mickey the Baboon who has stared with movie greats Morgan Freeman, Tom Cruz and Sandra Bullock. Mickey, his brother Mojo and the rest of their friends will delight you.
Arrive early as DRIVE IN parking is on a first come first serve basis. While waiting to enter the drive in, drive thru our animal stations to get an up close look at various wildlife species.
Click here for more info.