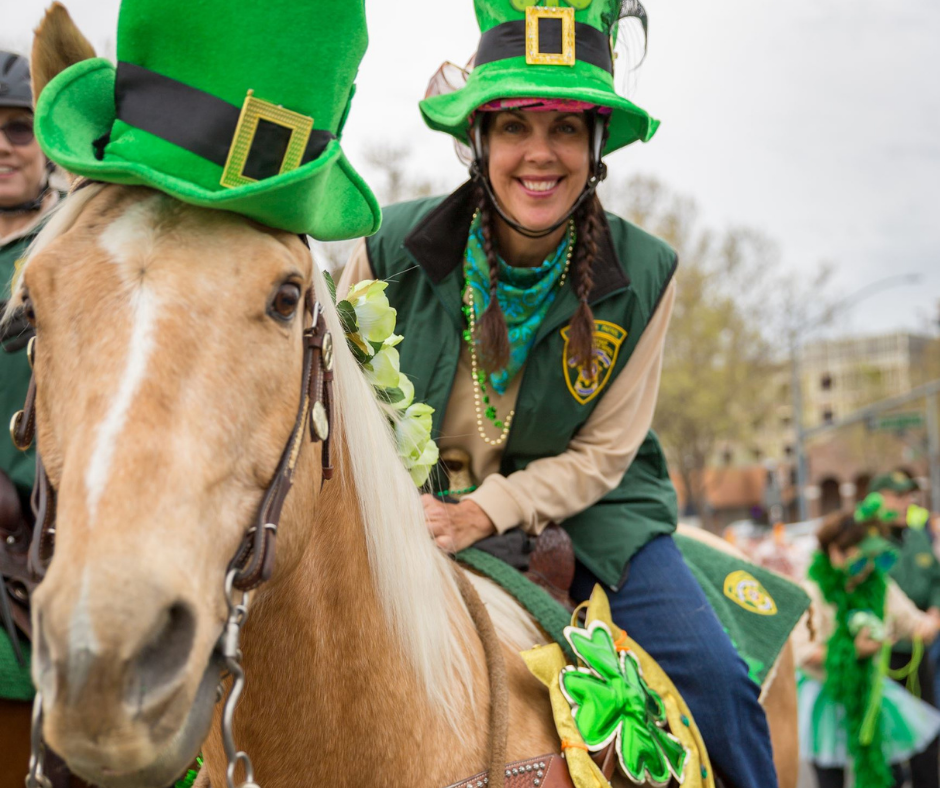 Entertainment – Three Stages of Irish Music and Dance!
You'll find everything from traditional Irish folk music to Celtic Rock and bagpipes performing throughout Saturday and Sunday on two stages. And don't miss the Irish Dancers performing continuously on the Dance Stage.
Food and Drink – An International Food Court!
An expanded Irish menu will feature corned beef sliders; Irish bangers and mash; Guinness-marinated tri-tip on Irish soda bread; boxty; and, of course, fish and chips! Traditional festival favorites like kettle corn and corn dogs, along with international choices, such as teriyaki chicken and beef kabobs, will also be served.
Shopping – Over 250 Booths!
The Irish Marketplace will feature unique Celtic artwork, Irish tartans, hand knit wool sweaters, shawls, beautiful Celtic jewelry, and more! Other vendors will include arts and crafts booths, commercial vendors, non-profits groups, and sponsors.
Carnival Rides
Saturday and Sunday, 10:00 a.m. to 5:00 p.m.
Irish Tea Cottage
Enjoy lively Irish music along with a steaming cup of Irish tea, served with delicious shortbread and scones. Open Saturday and Sunday from 10:00 a.m. to 5:00 p.m.