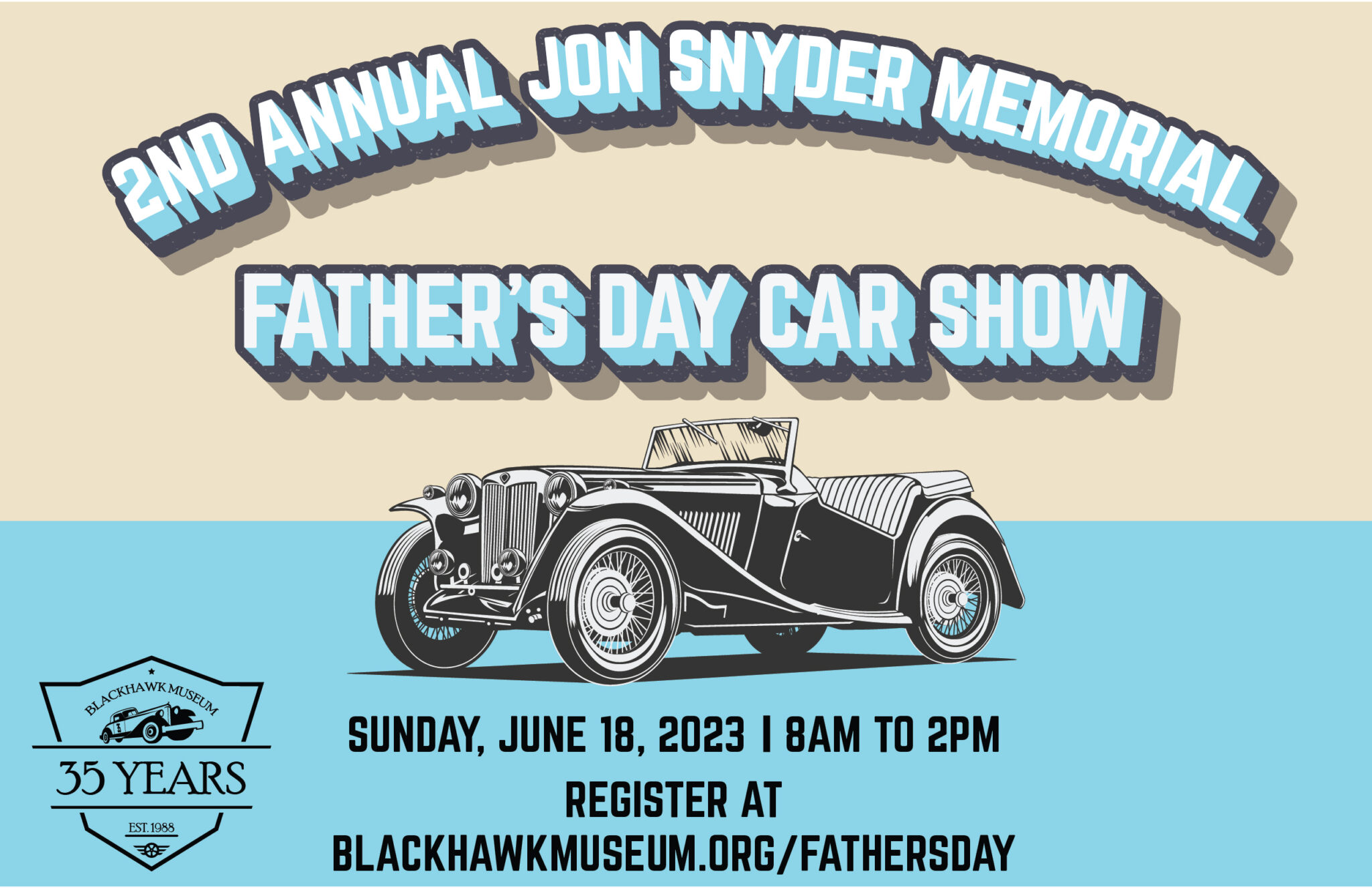 Blackhawk Museum is excited to host their 2nd Annual Jon Snyder Memorial Father's Day Car Show. Celebrate Father's Day in style with a thrilling car show that's fun for the whole family! They are showcasing some of the most impressive vehicles around, with awards given out for the best in show. While you're here, enjoy a range of family-friendly activities that are sure to keep everyone entertained.
From classic cars to hot rods, there's something for everyone at this exciting event. Take a stroll down memory lane and admire the sleek lines and beautiful craftsmanship of vintage vehicles, or marvel at the power and innovation of modern machines. Whether you're a car enthusiast or just looking for a fun day out, you're sure to find something to love. So come along and celebrate Father's Day in a way that's sure to be memorable. With great cars, live music, and family-friendly activities, there's no better way to show dad how much you care! The first 200 registered cars will receive a goodie bag with Cajun Cayenne Hot Sauce, lanyard, and other goodies.
If you have any questions, send them an email at info@blackhawkmuseum.org.