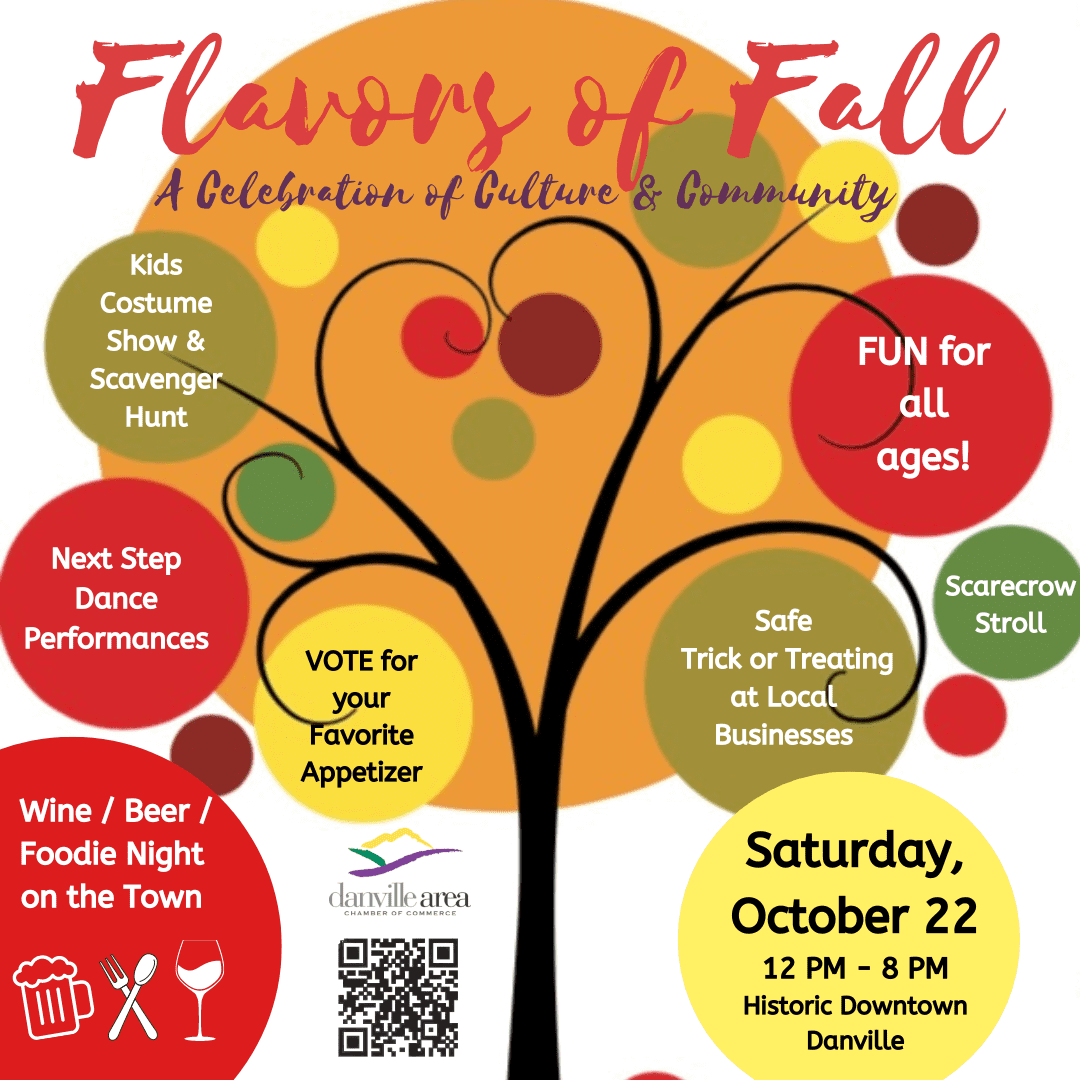 "Flavors of Fall" will celebrate wonderful community in Danville with live dance, children's activities and an evening wine / beer / foodie event.
12:00 – 4:00 PM – FREE FAMILY FUN
FREE activities that are FUN for Families
Next Step Dance performance, featuring owner & choreographer Lori Buffalow, who has performed with Gloria Estafan, Huey Lewis & the News, and the Beach Boys, as a member of the American Dance Company
A cultural component that will celebrate diversity and popular dance from the East Bay region
Visit the Town of Danville's Scarecrow Stroll, where businesses show off their unique personality through a festive figure. Scarecrow Stroll maps will be available on site.
5:00 – 8:00 PM – Wine/Beer/Foodie Night on the Town