Georgia On My Mind: Celebrating the Music of Ray Charles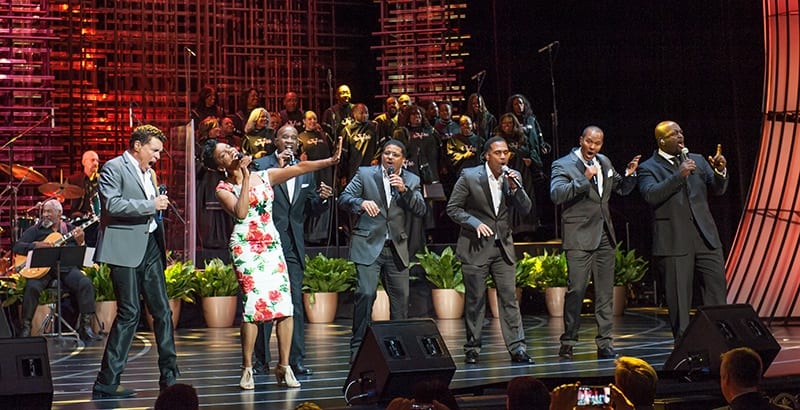 Ray Charles, a native son of Georgia, was a true American treasure. With a blend of the sounds of gospel, blues, jazz and country, he transcended racism and cultural upheavals to share the glory of his music around the world. Along the way he won every major award, from the Georgia Music Hall of Fame to the Hollywood Walk of Fame. Inducted into the Rock n' Roll Hall of Fame in 1986, he was honored with the Lifetime Achievement Grammy Award the following year.
Now a stellar cast of award-winning performers comes together to celebrate Ray's music: Emmy Award-winner Clint Holmes, 10-time winners of both Grammy Awards and Dove Awards the Gospel Hall of Fame vocal group Take 6, Grammy-nominated vocalist Nnenna Freelon, and multiple Grammy, Dove and Stellar Award winner Kirk Whalum. Each iconic tune they sing comes together to form the beautiful tapestry that is the music of Ray Charles and his lasting gift to the musical universe.