Hawaiian May Day
May 11 @ 10:00 am

-

May 12 @ 6:00 pm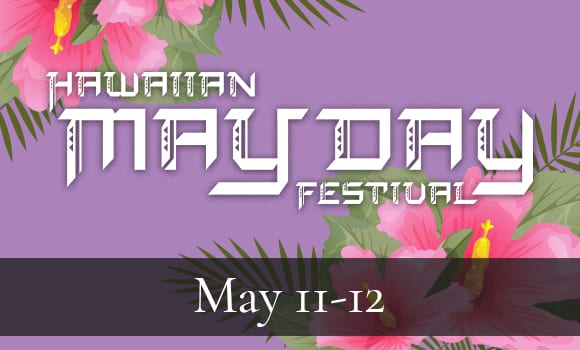 Concert tickets are $45, VIP $60, Children 5 and under FREE, Amphitheater on Saturday only.
Hawaiian May Day Festival is on May 11 & 12, 2019 from 10 a.m. – 6 p.m. Featuring Nā Palapalai Reunion, Jon Yamasato as well as local Hula Hālau, Musicians and other entertainment. Please come and enjoy the ethnic food vendors as well as many Arts and Crafts from Hawaii, Tahiti and all over California.
We are having a special Memorial Reggae concert in honor of Tennyson Lum on Saturday only from 3 – 9 p.m. in the Amphitheater. Featuring Maoli, Ekolu, Native Elements, Mango Kingz and Hawaiian Royalty. Admission is $45 which gets you into the May Day event as well as the concert in the Amphitheater.
Related Events