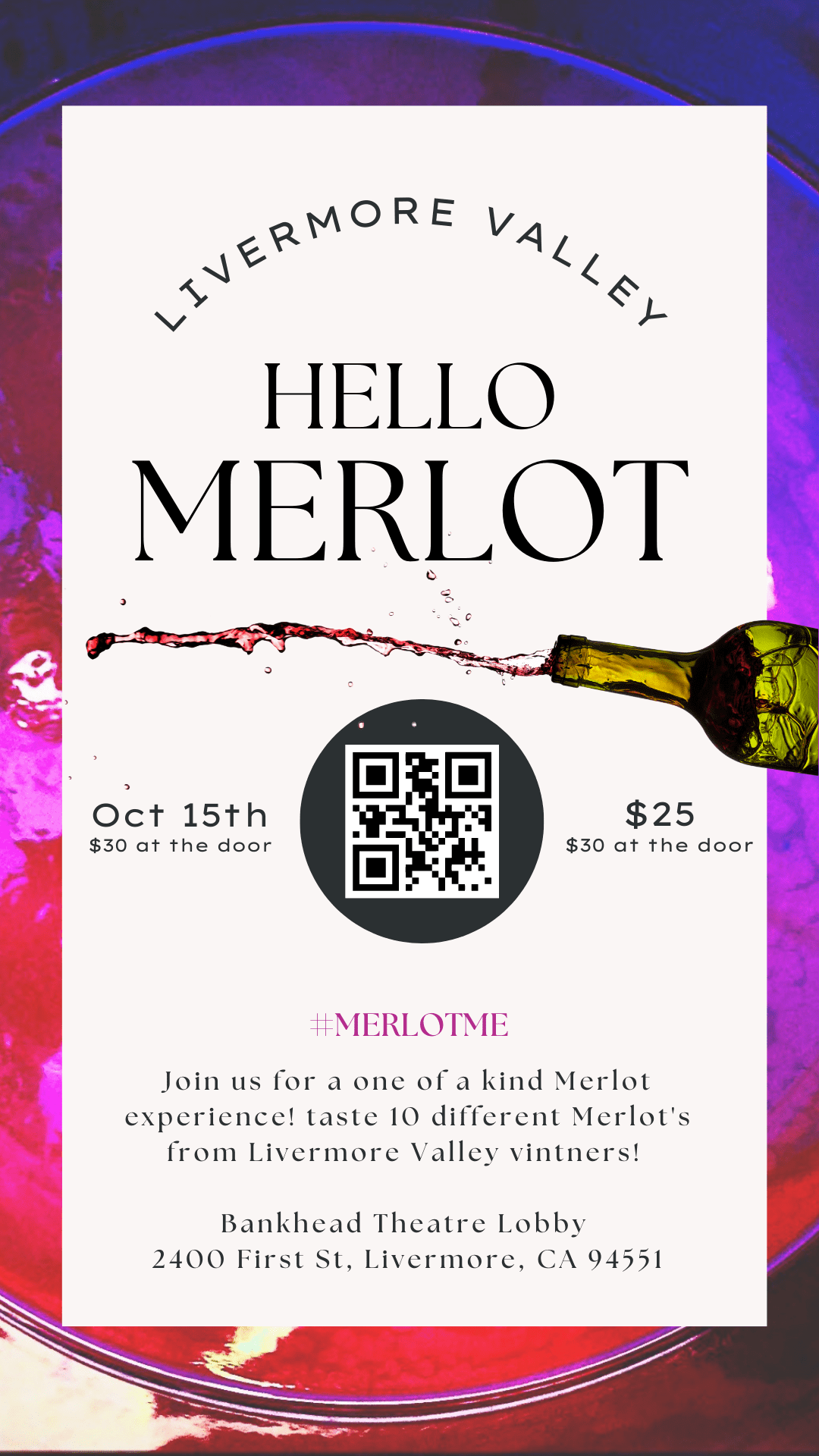 Hello, Merlot! is a unique chance to try ten Livermore Merlots, many Gold Medal winners in wine competitions (Sunset, SF Chronicle, Tri Valley Conservancy's Livermore Uncorked! Women's Wine), as well as recipients of considerable acclaim from major wine publications, all produced by Livermore Valley winemakers.
Participating wineries include: Cuda Ridge Wines, Fenestra Winery, Las Positas Vineyards, McGrail Vineyards, Nottingham Cellars, Page Mill Winery, Retzlaff Vineyards, Rodrigue Molyneaux Winery, Rosa Fierro Cellars, and Wood Family Vineyards. All will be pouring their award winning wines in the lobby of the beautiful Bankhead Theater in downtown Livermore.
Local cheesemonger Brandon Wood of the Cheese Parlor and Chocolatier, Larissa Milano from Bluebirds chocolate will be on-site with snacks available for purchase.
Purchase tickets HERE. 
Read the press release HERE.
For more information on Hello, Merlot!, please email larry@cudaridgewines.com or heather@mcgrailvineyards.com