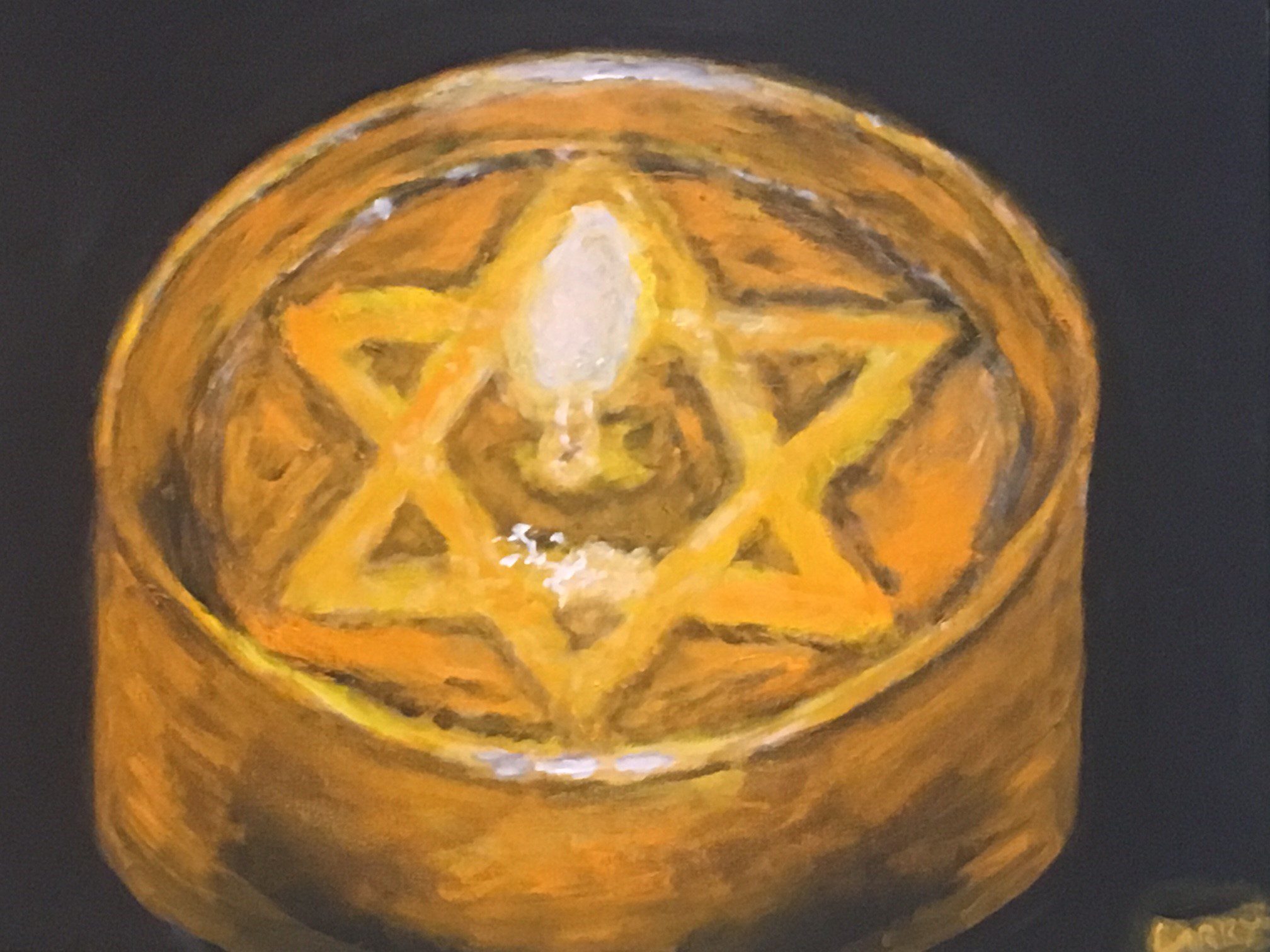 The Harrington Gallery in partnership with the East Bay Holocaust Education Center (EBHEC) presents an audio-visual exhibition depicting the tragedy of the European Jewish people from 1939 – 1945. Eyewitness testimonies and paintings will inform as you travel through the exhibition.
The show has been designed to coincide with Yom HaShoah, "Holocaust Remembrance Day," which recognizes the six million Jews who perished during the Holocaust. This exhibition is free and open to the public.
The Holocaust Memorial Exhibit is the vision of local artist, Larry Lagin, a former Lawrence Livermore Lab scientist who retired in 2014. The display features Lagin's paintings based on photographs from the archives through a use agreement with the U.S. Holocaust Memorial Museum in Washington, D.C.