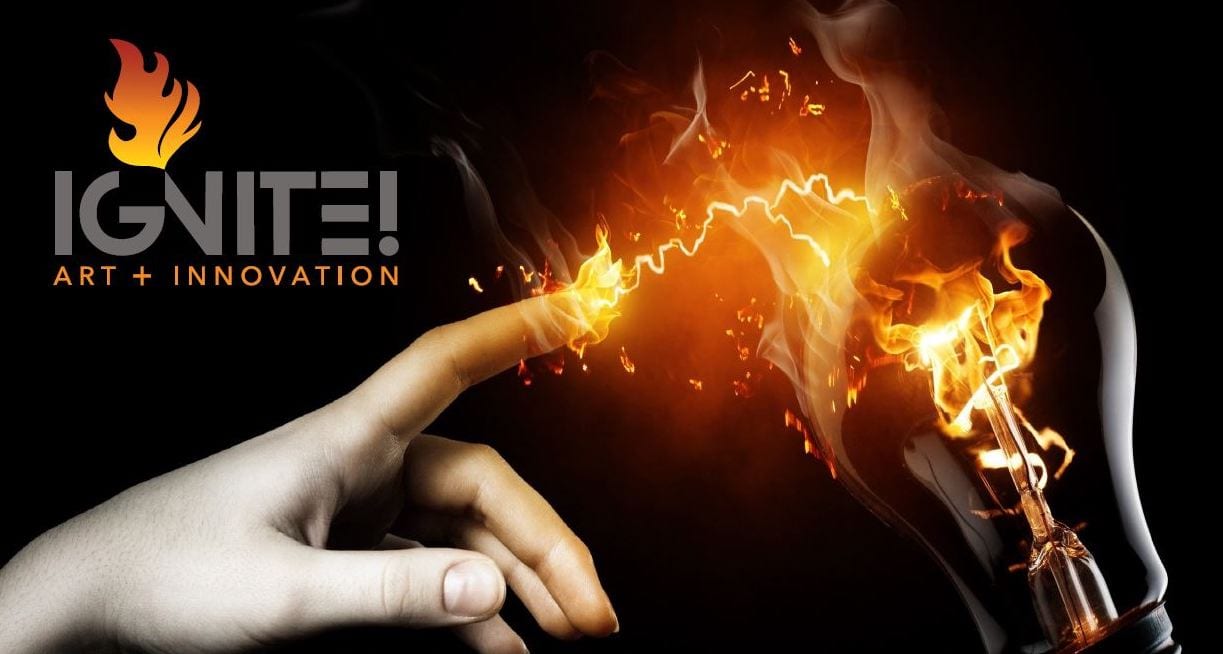 Ignite! is a FREE family event slated to fill Pleasanton's city streets from the Firehouse Arts Center and between Division and Railroad Streets. Join us for this creative forum to discover innovative arts and technology!
At Ignite! you will experience:
Jeremy Sutton, Digital Artist
(Performed live digital painting
for Cirque du Soleil)
Innovative Illuminated Decor
Ignite! Talks
Illuminated Drones
Eden Aoba Taiko Drum Group
(Japanese Drumming Group)
Firelight Society (Professional Fire Performers)
Savioke's Relay Robot Demo
Hands on Activities for all ages
Food trucks – Ignite your appetite!