Jake Shimabukuro at the Bankhead Theater
January 19, 2019 @ 7:30 pm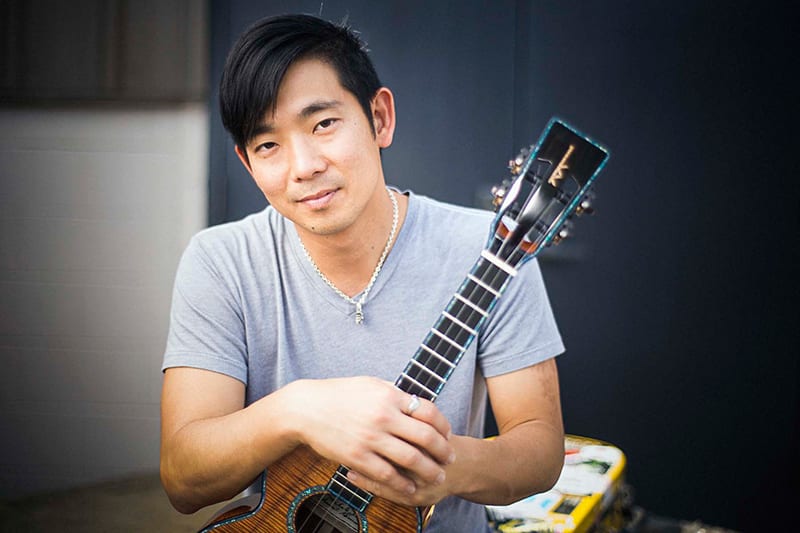 Innovative Master of the Ukulele
With his recently released album "The Greatest Day," Jake Shimabukuro again demonstrates what makes him one of the most exceptional and innovative ukulele player in the history of the instrument. His pure virtuosity and unique playing style has been compared to such musical titans as Jimi Hendrix and Miles Davis and draws on a remarkable breadth of musical influences. His music breathes fresh life into everything from covers of hard-driving rock classics and jazz songbook standards, to traditional Hawaiian music and his own original melodies.
Jake's rich and varied albums have always captured the many moods of the ukulele. "The Greatest Day" features some of his most imaginative and adventuresome work with half of the album being originals, the other half covers that seem to achieve the impossible, transcending such material as the Beatles' "Eleanor Rigby," Hendrix's "If 6 was 9" and the Zombies' "Time of the Season."
Shimabukuro believes, "if everyone played the ukulele, the world would be a better place"—his passionate energy, creativity and style creates a musical magic that makes it so.
"His technique makes him a god among ukulele players. He radiates joy and warmth." – Buffalo News (2016)
Related Events