KINDERTRANSPORT by Diane Samuels (A Play Reading)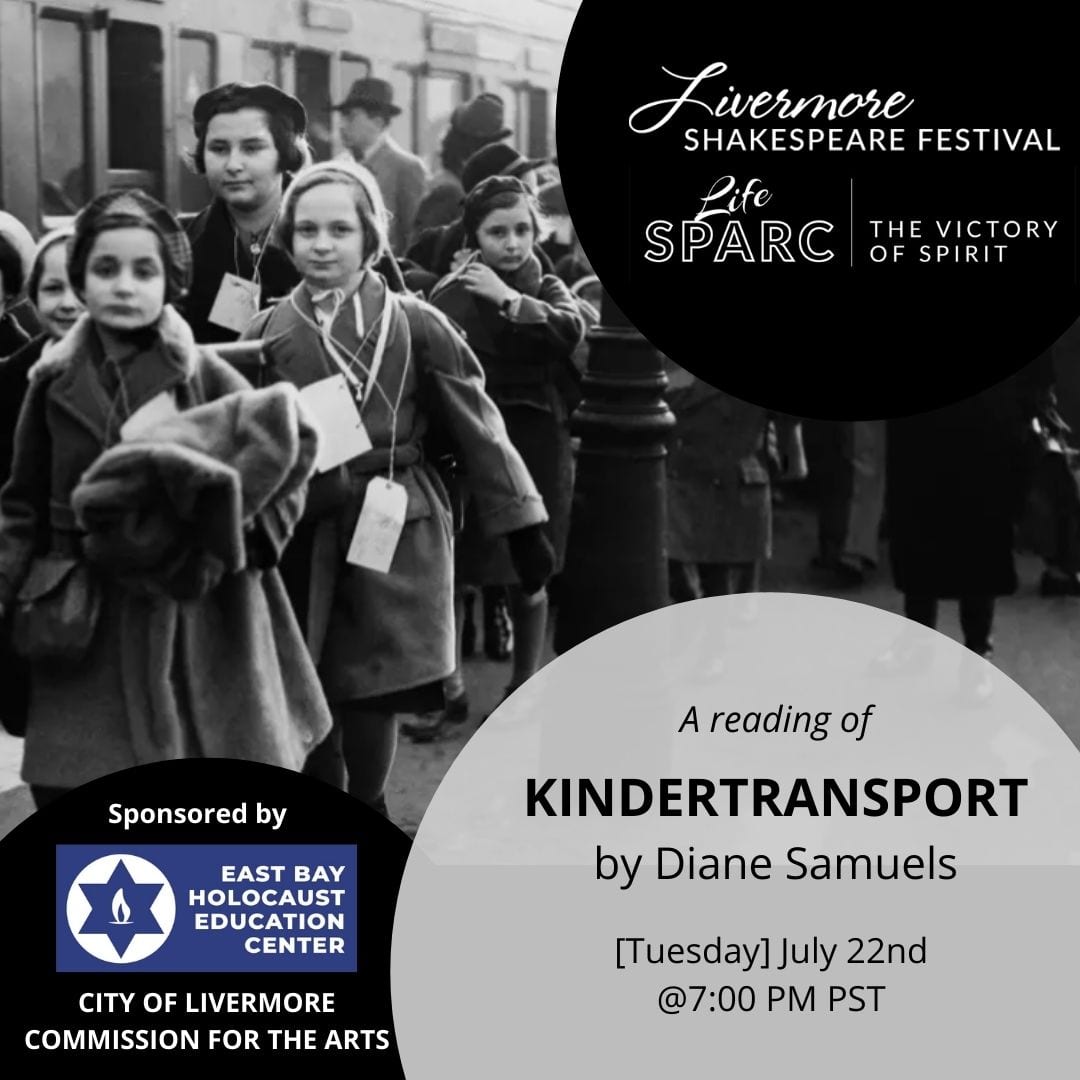 Livermore Shakespeare Festival presents the final installment of their LifeSPARC: The Victory of Spirit series. In partnership with East Bay Holocaust Education Center, Livermore Shakespeare Festival actors will bring life to a story about the Holocaust through a staged reading of KINDERTRANSPORT by Diane Samuels. A modern classic about one woman's struggle to come to terms with her past – brutally separated from her German Jewish parents at the age of 9 and brought to England with the promise of a new life.
This reading is directed by Jennifer LeBlanc, and will be preceded with a pre-show talk with Linda Waldroup, Co-chair of the Northern California Kindertransport Association, and daughter of Doris Mason, who was one of the 10,000 children who were on the Kindertransport to the U.K. in 1939.