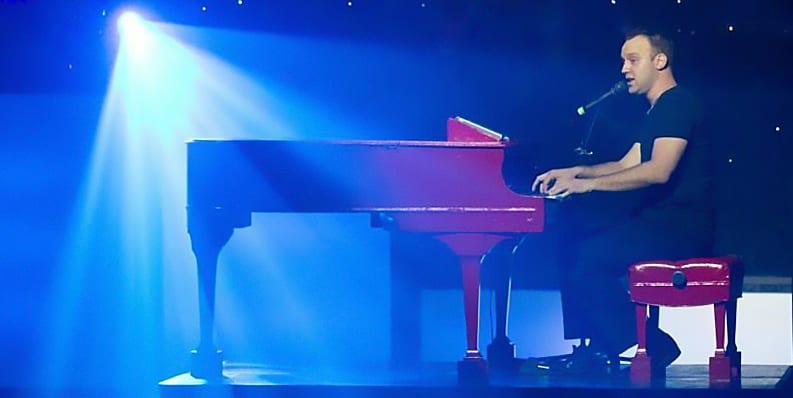 Kyle Martin, from Broadway's Movin Out and Palace Theater's 4 Piano Men, will perform the songs of Elton John and Billy Joel, including Hits like "Uptown Girl," "Tiny Dancer," "New York State of Mind," "Philadelphia Freedom," and many more.
A fun evening celebrating two great Piano Men, and their wonderful music!
Kyle made quite a name for himself amongst Broadway and rock fans as he traveled to over 100 cities starring as the "Piano Man" in two separate National Tours of the Tony Award-winning Billy Joel/Twyla Tharp Broadway Musical smash Movin' Out. The show is unusual in that, unlike the traditional musical, it essentially is a series of dances linked by a thin plot, and none of the dancers sing. All the vocals are performed by a pianist and band suspended on a platform above the stage while the dancers act out the narrative sans dialogue, making the show, in essence, a rock ballet. Kyle outperformed over 30,000 people to nab the coveted role, and reviews like "Spectacular", "Dynamic", "A piano player with a touch like Billy Joel", are just some of the accolades he received along his journey.