Los Lonely Boys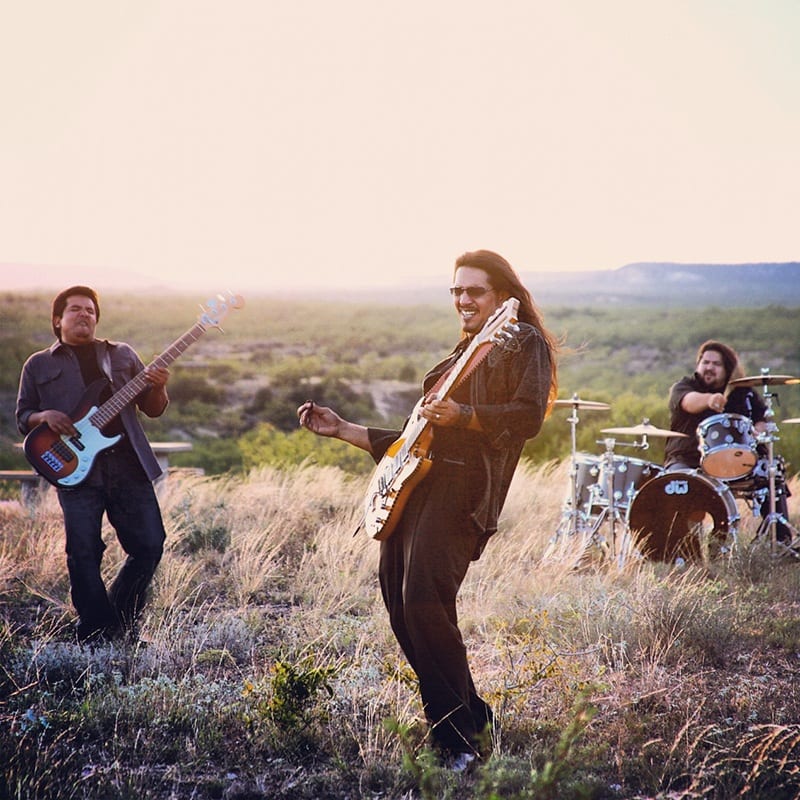 TEXICAN BLUES ROCK
Los Lonely Boys' infectiously melodic mix of bluesy rock 'n' roll and rootsy soul has long endeared them to their fiercely loyal fans. With flawless harmonies and soaring solos, their songs express the full range of life's experiences and emotions.
Born into a musical family, the three brothers built on their father's more traditional conjunto style emerging with their own "Texican" rock sound.  Their debut album, propelled by the chart topping hit single "Heaven," earned them a Grammy Award in 2005 for Best Pop Performance by a Duo or Group.
Over the years their music has grown, encompassing the conjunto rhythms of their youth as well as reggae, jazz, and a range of other influences. The Los Lonely Boys have released a half dozen albums, continuing to create music that speaks to the love, energy and pure spirit they share with each other and with everyone who hears them.
"Latin-tinged soul sparked by close-knit harmonies and a dexterous instrumental attack" — Paste Magazine
"Killer harmonies and solid songwriting produce a sound that also embraces elements of soul, country and Tejano music." – Reno Gazette Journal
SPECIAL GUEST: LISA MORALES

Like many singer-songwriters, Lisa Morales started penning tunes as a way to express her emotions and address the complex landscape of relationships through music and verse. She draws on a creative palette informed by the rhythms and colors of the Southwest, in Tucson where she and her cousin Linda Ronstadt grew up, as well as her current home in San Antonio. Morales' songs reflect a sensitivity and strength, their lyrics in both English and Spanish conveying the promise of new beginnings. She recorded six albums as one half of the duo Sisters Morales, before releasing her solo debut "Beautiful Mistake" 2012. Her latest release "Luna Negra and the Daughter of the Sun" has 11 tracks, all but one she wrote or co-wrote, and features Los Lonely Boys bassist Jojo Garza. Morales has joined the Los Lonely Boys multiple times on tour, filling venues across the country.
"A voice tinged with worldly wisdom, heartache and wanderlust" — Rolling Stone 
Related Events