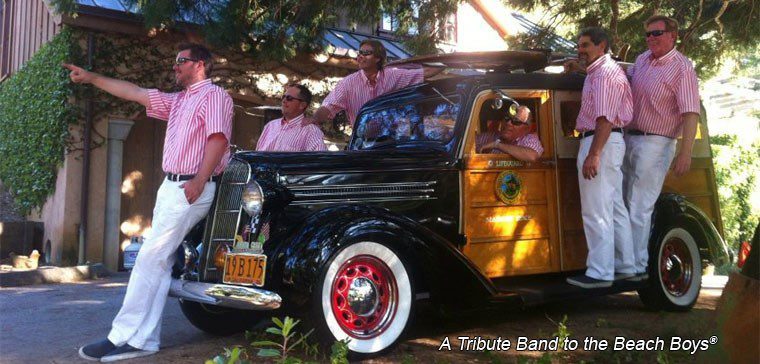 Come along on a Surfin' Safari Concert-All Beach Boys, All the Time!
Playing to packed audiences and standing ovations since 2007
Mike Amaral became a musician in his youth and started a band called Flashback. Having spent a lot of time as a youth surfing and body surfing around Santa Cruz, Mike always wanted a Beach Boys tribute band.  So he rounded up some other musicians, including a couple of cousins, and formed Mike Amaral's California Beach Boys Experience in 2007.