Nochebuena: Christmas Eve in Mexico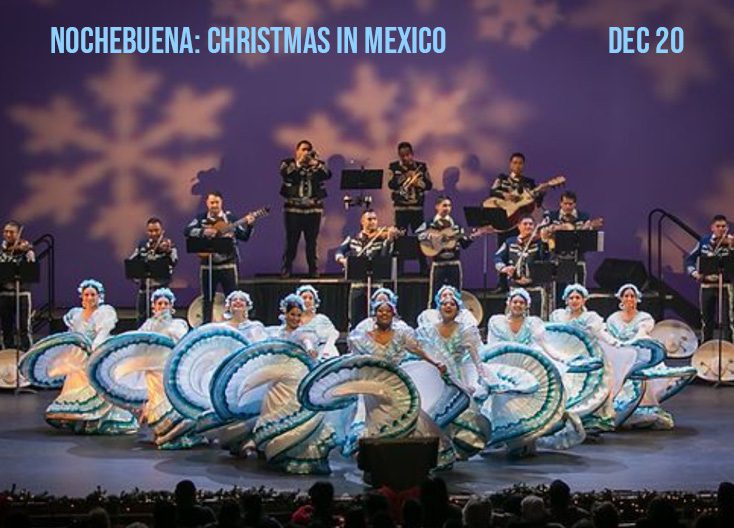 The acclaimed Ballet Folklórico de Los Ángeles and Mariachi Garibaldi de Jaime Cuéllar bring together an all-star cast of music and dance in a dazzling presentation of the traditions and customs celebrated by the people in Mexico during the Christmas season.
​This spectacular show focuses on Nochebuena (Christmas Eve), when Mexican families attend midnight Mass before returning home to a late-night feast. Foods like bacalao, ham, turkey, tamales, and mole, with ponche to drink and lots of music create a festive and spirited night of fun. In Mexico, the holiday means a full season of Christmas-related celebrations, representing a blend of indigenous culture, Spanish heritage, and other cultural influences.