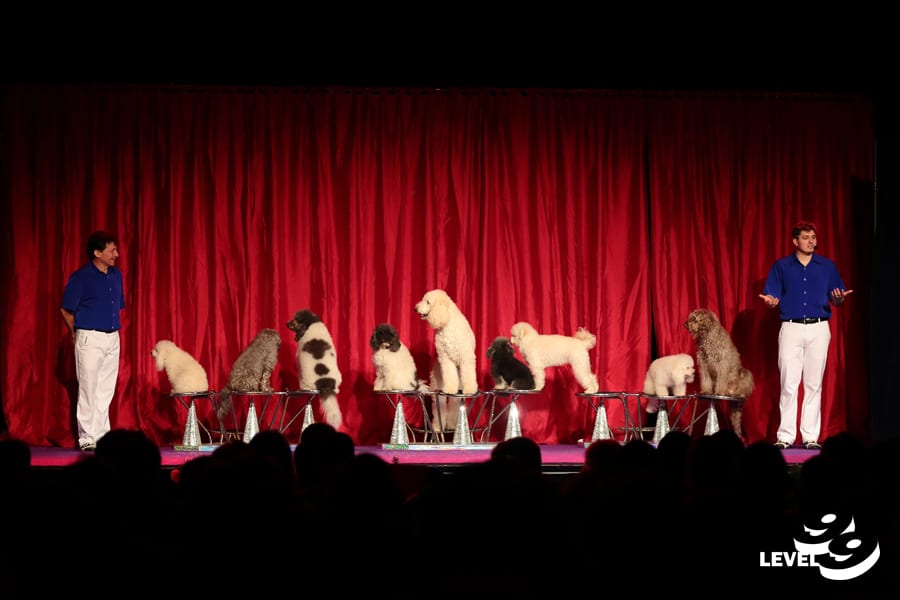 Since winning America's Got Talent in 2012, the extraordinary and irresistible Olate Dogs have stolen the hearts of audiences across the nation. Led by father and son team, Richard and Nicholas Olate, these adorable rescue dogs perform amazing tricks, from balancing on wheels and riding scooters, to jumping rope and even doing back flips.
The Olate Dogs made headlines when they participated in Season 7 of America's Got Talent, winning the title with their remarkable tricks and conga line dancing. They went on to headline a show at the Palazzo in Las Vegas for six months and perform in NBA halftime shows. They have appeared as the stars of two short films, "Le Sauvetage (The Rescue)" and "Dog's Best Friend," and have filled venues around the country.
Joined by human acrobats on a stage filled with holiday cheer, the Olate Dogs charm audiences of all ages in this high-energy, fast-paced, thoroughly entertaining show.