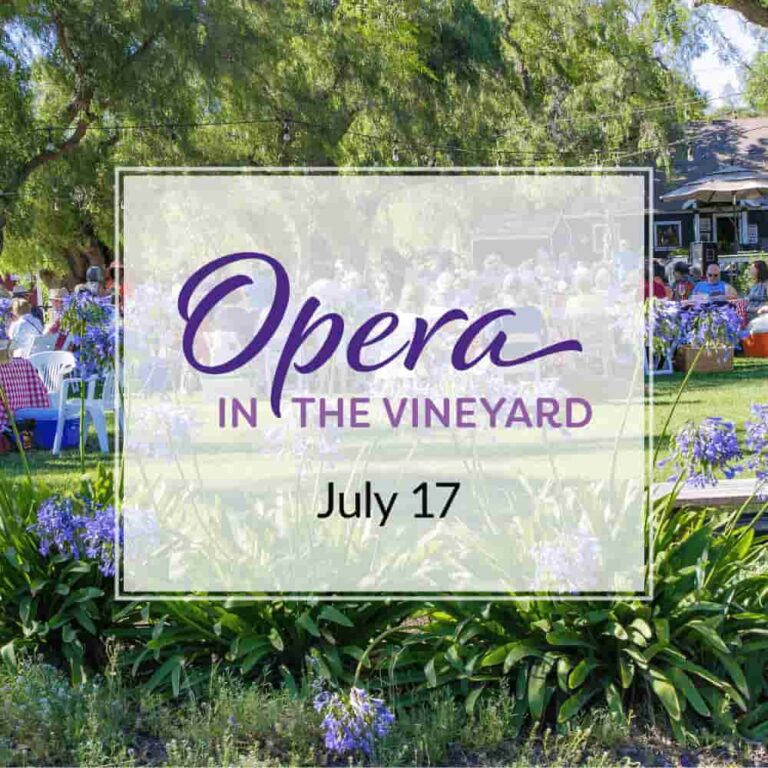 A beautiful location in an historic Livermore homestead surrounded by vineyards. Bring your own picnic and purchase Retzlaff wines on site. Limited Seating. You may buy complete tables or individual tickets. No outside wine allowed.
Hear wonderful music performed by:
Alex Boyer – tenor
Liisa Dávila – soprano
Kathleen Moss – mezzo soprano
Kirk Eichelberger – bass
Varvara Milinder – pianist
They will perform arias and ensembles from Opera and Broadway. You may also sign up to purchase an "Aria a la Carte" to be sung at your table.