Quarteto Nuevo at the Bankhead Theater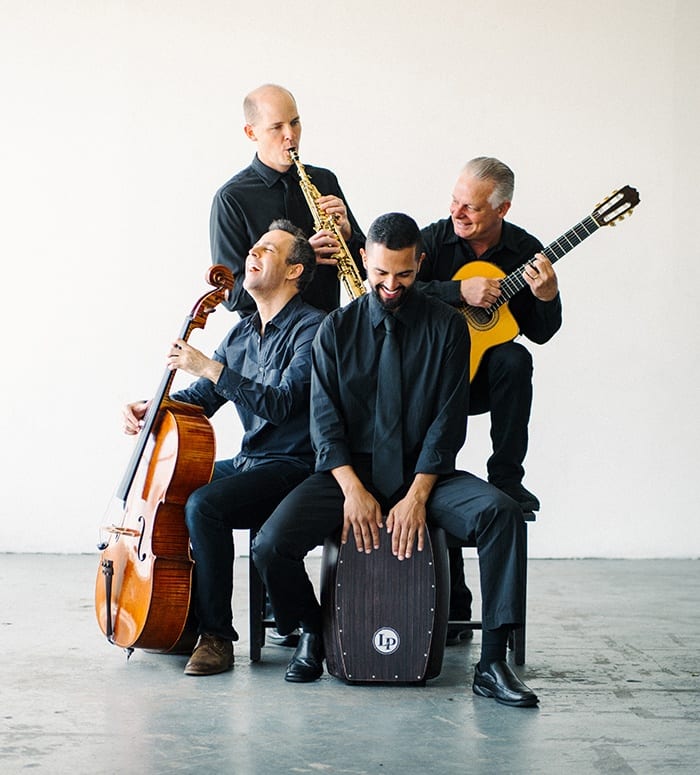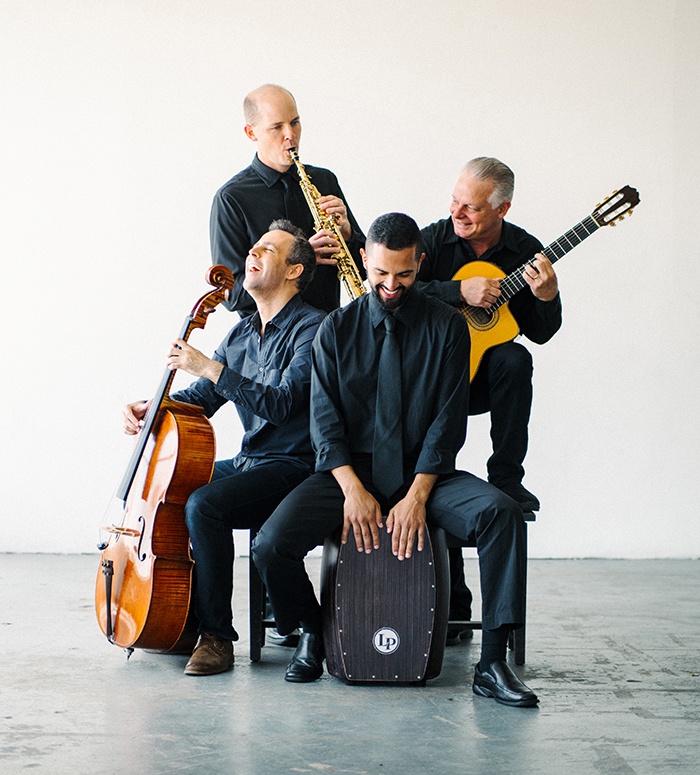 Quarteto Nuevo's unique instrumentation richly colors a wide-ranging repertoire that merges Western classical, eastern European folk, Latin and jazz with an organic contemporary feel. Winners of the Beverly Hills National Auditions, the ensemble's razor-sharp precision is enhanced by jazzy interludes, lightly rumbling percussion motifs and mesmerizing rhythms.
The four master musicians blend woodwinds, guitar, cello and percussion to create emotionally-charged soundscapes that represent very different world cultures and richly colors a wide ranging repertoire, from Heitor Villa-Lobos' "Bachianas Brasileiras" to traditional Macedonian "Gadjarsko" as well as original compositions that sweep audiences on a transformative musical journey. Quarteto Nuevo's members have performed and recorded with prestigious symphonies and orchestras nationwide, as well as such legendary artists as Dave Brubeck, Rush, John Tesh, Ellie Goulding, and many others.
Damon Zick – soprano saxophone, woodwinds
Kenton Youngstrom – acoustic guitar
Jacob Szekely – cello
Felipe Fraga – percussion
" music is modern yet also has the sound of ancient times… atmospheric, full of subtle surprises and unlike anything else heard in the jazz world." – La Jazz Scene

"Complex in its structure and sophisticated time signatures but always melodic, accessible, and deeply communicative." – LA Weekly