Reduced Shakespeare at the Bankhead Theater
February 9, 2018 @ 8:00 pm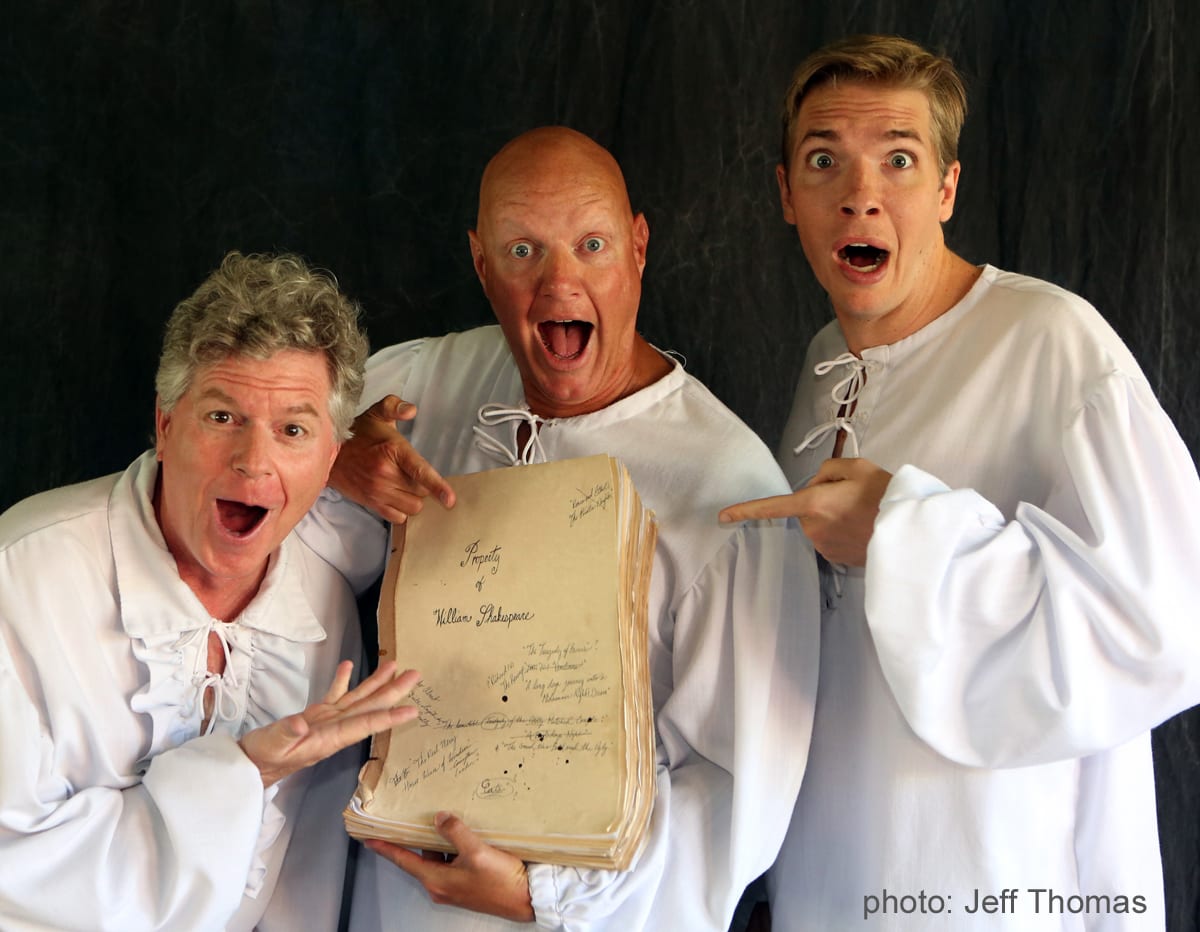 In a twisted, mysterious and possibly mythical tale, William Shakespeare's "Long Lost First Play" was discovered in a treasure-filled parking lot in Leicester, England (next to a pile of bones that didn't look that important) – an ancient manuscript handwritten by the young Bard himself. The Reduced Shakespeare Company has magically transformed this literary holy grail, one hundred hours long with multiple unwieldy story lines, into a reduced masterpiece, a new work filled with the young Bard's most famous characters.
In this strange-yet-familiar narrative, an ancient grudge pits Puck (from Midsummer) against Ariel (from The Tempest) and turns Shakespeare's canon upside-down, creating such strange bedfellows as Hamlet and that master motivator Lady Macbeth, Viola and Richard III, King Lear and the Weird Sisters.
Combining questionable scholarship and street-performer smarts, playwrights Reed Martin and Austin Tichenor weave together famous speeches and plot devices from Shakespeare's thirty-nine plays to create a very fast, very funny, and entirely fictional fortieth, filled with mistaken identities, ghosts, spells, tempests, and witty wordplay worthy of the master himself.
Related Events