Reduced Shakespeare Company: The Ultimate Christmas Show
December 23, 2018 @ 5:00 pm
Event Navigation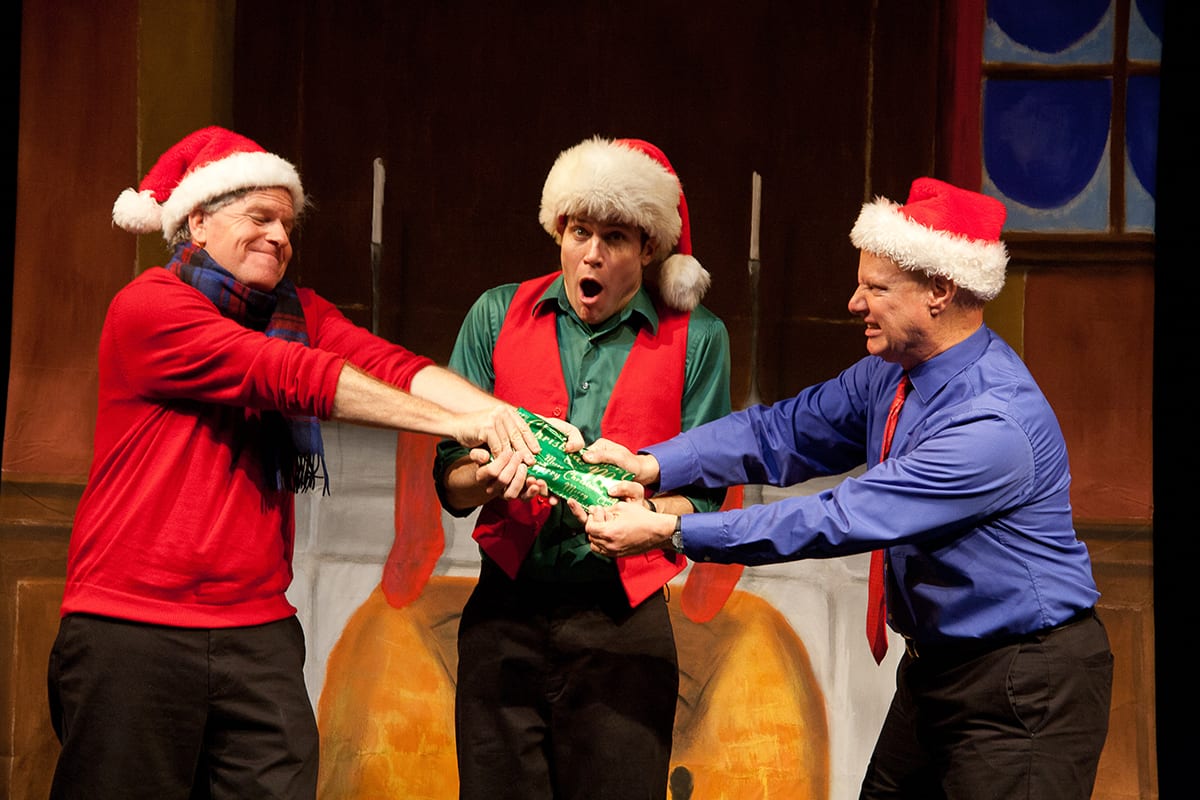 REDUCED SHAKESPEARE COMPANY: THE ULTIMATE CHRISTMAS SHOW
Sun, December 23 @ 5:00 pm
Bankhead Presents: Reduced Shakespeare Company
Join the Reduced Shakespeare Company at the Annual Holiday Variety Show and Christmas Pageant at St. Everybody's Non-Denominational Universalist Church where "all faiths are welcome because we'll believe anything." But there's a problem … none of the acts scheduled to perform have arrived, so the three members of the Reduced Shakespeare Company are pressed into service to perform the entire Variety Show and Christmas Pageant by themselves.
You'll learn how Santa saved Christmas, cringe at the origin of the term "Nutcracker," gasp at the hilariously shocking history of our best-loved holiday traditions, and learn wacky new lyrics to favorite carols.
The fruitcakes of Reduced Shakespeare Company take you on an irreverent yet heartwarming trip through the holidays in The Ultimate Christmas Show (abridged).  It's festive funny physical family fun as these Three Wise Guys send-up and celebrate your favorite winter holiday traditions. They'll rekindle the joy, inner-child and familial dysfunction inside us all!
"Delightfully twisted holiday cheer. Christmas will never be the same once you share the holiday with the inspired lunacy of the masters of condensing the classics – the Reduced Shakespeare Company." – San Diego Theatre World
"For those of you who can't take one more homage to the wonder of the season, the Reduced Shakespeare Company has your antidote, with an irreverent look at the holidays." – St. Louis Magazine