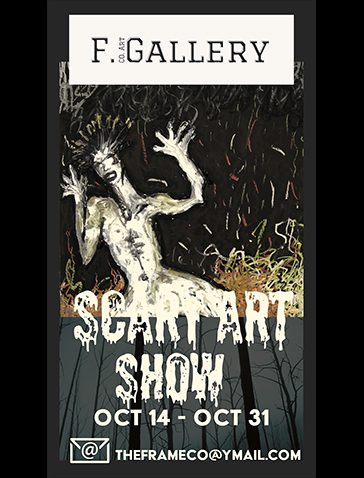 The F.CO. Gallery in partnership with the Dublin Arts Collective is thrilled to bring you the Opening Reception of the Scary Art Show!
What scares you? What secret fears do you harbor in the recesses of your mind? We're looking for scary, creepy, spooky, unsettling art! Artwork on show will be hair-raising, humorous, or 'deadly' serious!
This will be a dress-up event! Create your own costume and you could win a prize! We have special guest judges for the show including Dublin Mayor Melissa Hernandez and Visit Tri-Valley CEO Tracy Farhad!
We are thrilled to have Rhythmic Innovation as part of this event as well providing a pan drumming performance!