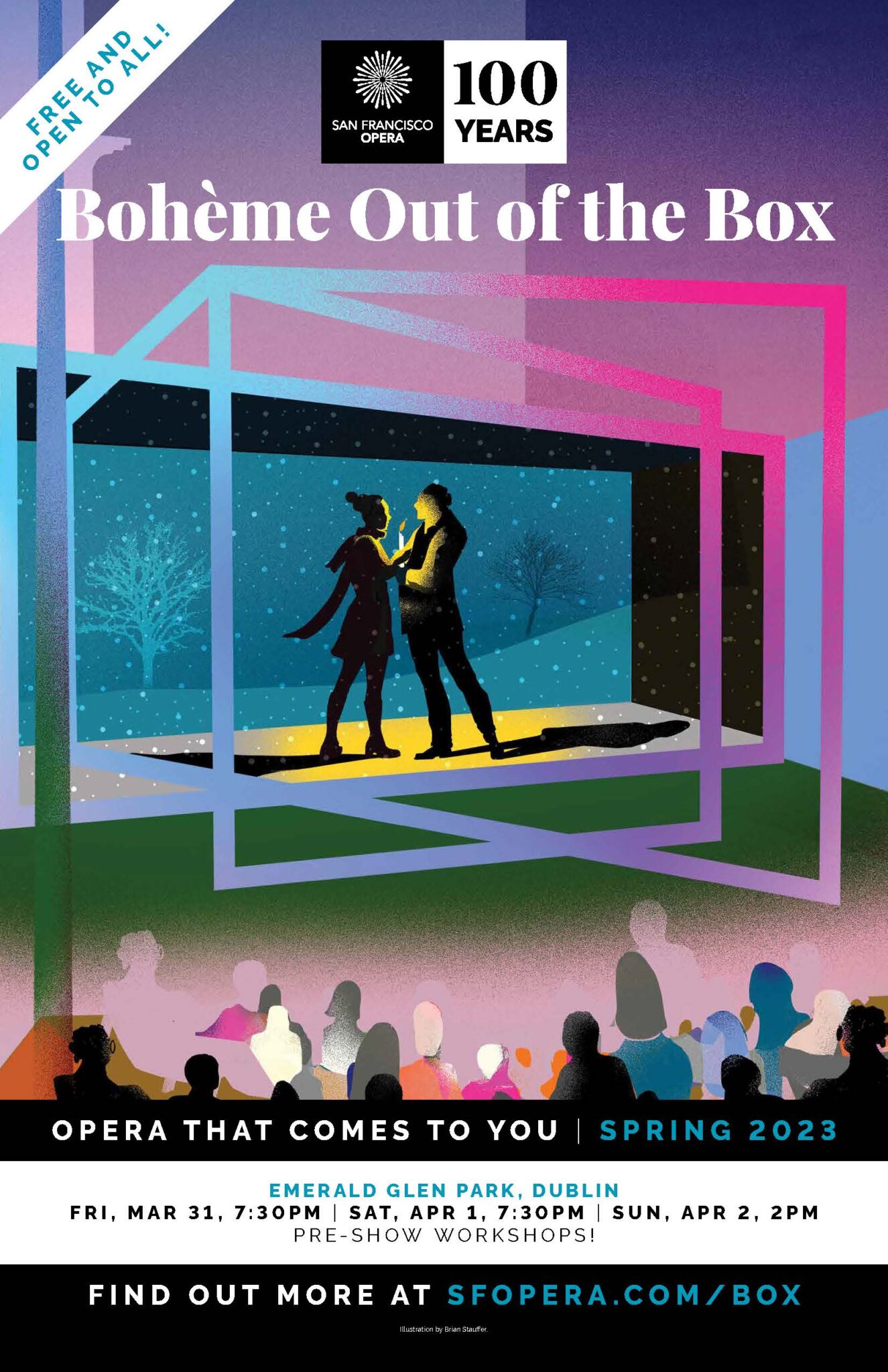 In collaboration with the San Francisco Opera ("Opera"), the City of Dublin will be hosting the Opera's free performance of "Bohème Out of the Box," from March 31 through April 2, at the Emerald Glen Park Amphitheater (4201 Central Parkway).  This one-hour version of Puccini's opera will be sung in Italian and feature English dialogue.
Performances
Friday, March 31, 7:30 p.m.
Saturday, April 1, 7:30 p.m.
Sunday, April 2, 2:00 p.m.
Food/beverage will be available onsite.  Guests are encouraged to bring low-back chairs and/or blankets, and to dress warmly. For the Friday and Saturday evening performances, it would be a good idea to bring a flashlight to find your way back to your car after the performance.  Sorry, but pets are not allowed.