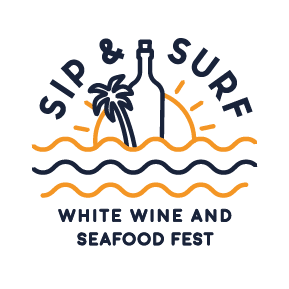 3 Steves Winery, Almost Famous Wine Co, and McGrail Vineyards are excited to announce the Livermore Valley Wine Communities' first-ever white wine celebration. The Livermore Valley is the Bay Area's nearest wine country, nestled 50 miles from the Pacific Coast in the heart of the Tri-Valley. With a long-standing history of making world-class aromatic white wines, we cannot help but feel obligated to celebrate them with you.
Join us on July 22nd for the inaugural Sip & Surf White Wine & Seafood Festival at 3 Steves Winery. The Livermore Valley's proximity to the Bay is the single most influential contributor to our ability to produce world-class wines, and we are excited to share in its bounty. Not only is this Livermore Valley's inaugural white wine festival, but it is also its first seafood extravaganza. Bringing together three of the Livermore Valley's finest white wine producers and some of the best seafood you can find.
White wine will flow as seafood lovers rejoice while watching the sunset over the pacific west coast.