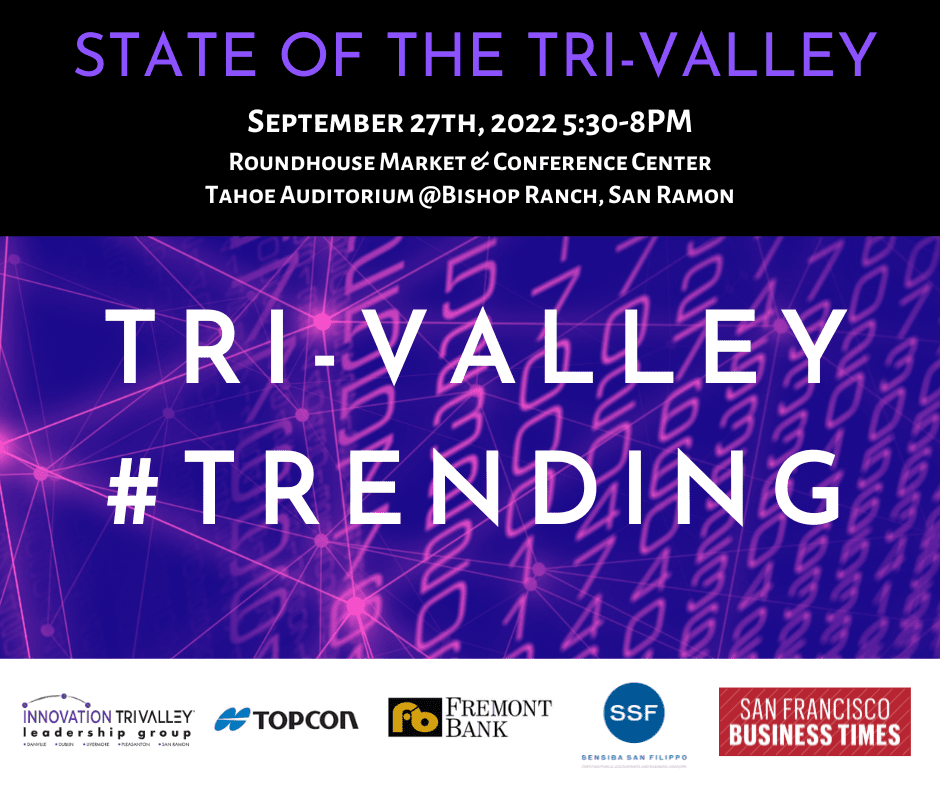 The Tri-Valley is officially #trending. The Tri-Valley brand as the heart of California innovation is attracting game-changing founders and investment in the region is at an all-time high. In this era when Trending is King, how do global leaders respond to rapidly shifting trends while driving meaningful change within their company's corporate culture…all while delivering a positive global impact? From the heart of California innovation, Tr-Valley leaders are revolutionizing how we do business with integrity, responsibility, and empathy.
Board Chair, Author of Anti-Racist Leadership and Former CEO of Jamba Juice, James D. White joins San Francisco Business Times President and Publisher Mary Huss in conversation
Our panel of regional entrepreneurs and stakeholders will discuss why innovative companies are growing, expanding, and moving into the Tri-Valley at a rapid rate.
Join us for a lively panel discussion and networking reception with local entrepreneurs, innovators, and leaders who are pushing the Tri-Valley economy to new heights.