Taste Our Terroir in Livermore Valley Wine Country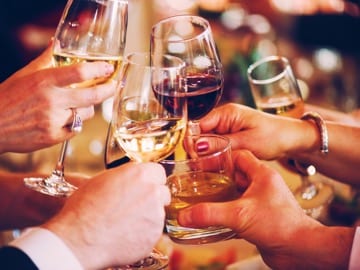 Livermore Valley's Premier Food and Wine Affair Spans Four Delectable Days.
On Thursday July 25, 2019 Livermore Valley's premier food and wine affair will take place, which has 18 winemakers partnering with Bay Area chefs to compete for honors at Casa Real. Taste pairings and cast your vote for the coveted People's Choice award! Friday through Sunday, wineries across the region host ten food and wine events including Port tastings, a hike in the vineyard, honey tasting and more.

Thursday Night Tickets: VIP $130 | General $85 
General Admission tickets will go up to $95 on July 1st

VIP Admission at 5pm with entrance to the garden patio for a wine reception hosted by Vino Destinations at 4:30pm
General Admission at 6pm
Weekend Event Tickets available from $15-$115
** Ask us about ticket packages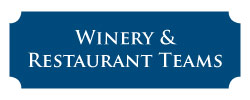 Big White House Winery | Sauced BBQ & Spirits
Cuda Ridge Wines | Campo di Bocce
Darcie Kent Vineyards | Monica's Livermore
Eagle Ridge Vineyards | Terra Mia
Fenestra Winery | Backyard Bayou
Garré Vineyard & Winery | Garré Café
Las Positas Vineyards | Las Positas Vineyards
Longevity Wines | Back Door Bistro
McGrail Vineyards | Bottle Taps
Mitchell Katz Winery | Atria Senior Living
Murrieta's Well | Murrieta's Well Culinary Team
Nella Terra Cellars | On the Vine Catering
Page Mill Winery | Millennium Restaurant
Retzlaff Vineyards | Salt Craft
The Steven Kent Winery | Sabio on Main
Wente Vineyards | The Restaurant at Wente Vineyards
Winemaker's Studio | The Grill at Wente Vineyards
Wood Family Vineyards | First Street Alehouse
Related Events