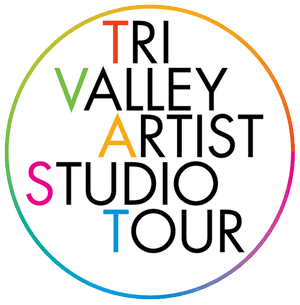 Alliance for Visual arts, a non profit organization that promotes local artists and their work is organizing an upcoming art exhibit, called Tri-Valley Artist Studio Tour.
The Tri-Valley Artist Studio Tour a unique event that brings together local artists from all over the Tri-Valley area. This year, artists from various disciplines including painting, photography, sculpture, and mixed media, will be showcasing their works at various locations throughout the Tri-Valley region including cities Dublin, Pleasanton, Danville and Livermore.
The Tri-Valley Artist Studio Tour provides a great opportunity for art enthusiasts, collectors, and the general public to experience the artistic brilliance of local artists. Visitors will have the opportunity to see the works of talented artists, engage in conversation with them, and purchase their works directly from the source. The event also provides a platform for artists to connect with potential customers and showcase their talent to a wider audience.
The Tour will take place over the weekend of May 6, May 7 and participating artists will be open to the public.
The locations of the various studios will be listed on the event
website https://www.allianceforthevisualarts.org and visitors are encouraged to plan their tour route in advance to make the most of their experience.
In addition to the artist studios, there will also demonstrations taking place at various locations throughout the Tri-Valley area, offering visitors a chance to see the creative process in action. These events will provide a unique and immersive experience for visitors, who will be able to see how artists bring their ideas to life and learn about the techniques they use.