Ukulele Jam & Open Mic at Charles R Vineyards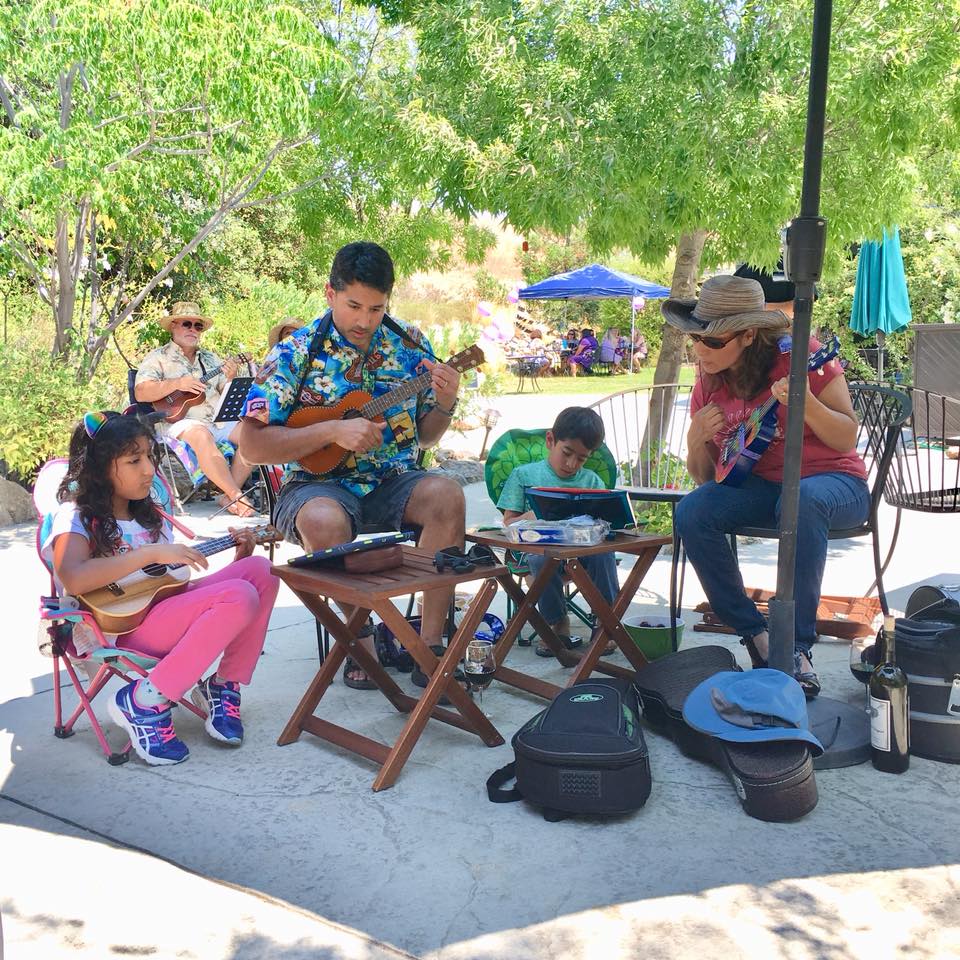 We be jammin! Come join Steve Kritzer, singer-songwriter, multi-instrumentalist and popular ukulele teacher for our Ukulele Jam & Open Mic, continuing the last Saturday of each month through September 28th.
Join us on the Charles R patio in an informal friendly setting, nestled among oak trees in the Livermore hills, the only requirement is a ukulele and knowledge of a few basic chords, or just come to listen and sing along. Music sheets will be provided, everything from Tin Pan Alley to Classic Rock, to favorite pop songs, Hawaiian and more. An Open Mic session will give those with more expertise a chance to strut their stuff! Bring a picnic, kids are welcome, and wine is available for purchase by the glass or bottle. ukuleles are one of the easiest instruments for all ages to make music on fairly quickly, and ukulele players are about the friendliest people around!
Mark your calendars for Saturday May 25, June 29, July 27, August 24, September 28 from 1:00pm – 4:00pm
Related Events