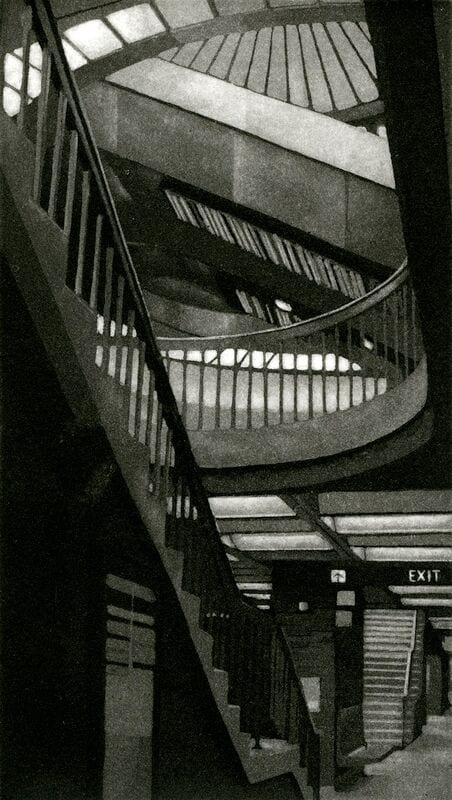 August 8 to September 15, 2018
Opening Reception Tuesday, August 7, 7pm to 9pm
Prints, paintings, and ethereal sculptures explore and express the skeletal structure of shops, bridges, and art itself. Works by Bay Area artists Kathleen Crocetti, Monika Meler, Sarah Newton, Deborah Sibony, and Anne Subercaseaux.
FOR KIDS… Exhibition Related Children's Program: YOUNG@ART  Buildings & Bridges  Thursday, Sept. 13, 2018, 4:30-5:45 pm. For more details visit our Gallery Program page.
FOR ADULTS… Story Structure: Inspired by the Harrington Gallery exhibit Underpinnings   A brief discussion of fundamental story structure, followed by a hunt for clever writing prompts tucked around the gallery. Even if it's been a while since you've picked up a pan, come on out! Plan to wonder, wander, and make quick work of your creative ideas. Program lead by Meg Fleming, Literary Arts Ambassador for the City of Pleasanton.
Ages 18 and up
Thursday, Sept 13, 2018
7:00-8:00pm
Harrington Gallery at the Firehouse Arts Center
$5 Suggested Donation