For Collin Cranor, winemaker at Nottingham Cellars and Vasco Urbano, winemaking has gone from a hobby to an obsession. We caught up with him on the 5th anniversary of his flagship Bordeaux blend, Supremacy.
Q: What inspired you to create a high-end Bordeaux blend?
CC: In 2007, my dad convinced our winemaker at Satyrs' Pond to pick up some Cabernet Sauvignon among other varieties from the Del Arroyo Vineyard in the Livermore Valley. In 2008, we purchased the five Bordeaux reds from several Livermore vineyards with the intention of creating a Satyrs' Pond Meritage. When we split from Satyr's Pond after the 2008 harvest and launched Nottingham Cellars, we knew what our flagship wine would be. I came up with the name Supremacy.
Q: What was the blend for the first vintage?
CC: The idea was, and still is, to produce a "Left-Bank"-themed, Bordeaux-style red blend. It was 61% Cabernet Sauvignon, 14% Merlot, 11% Petit Verdot, 7% Cabernet Franc, 7% Malbec.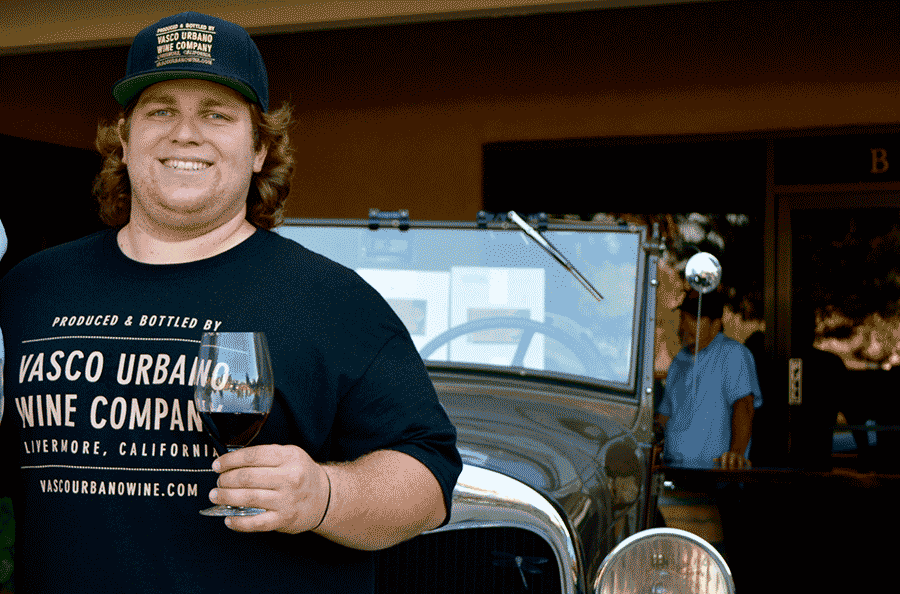 Q: How has the blend evolved over the years?
CC: The primary reason we have improved each year is fine-tuning our vineyard partners. I couldn't be happier with where we are now. I never felt like I was making exceptionally great Petit Verdot or Cabernet Franc until 2011. Now that we have better components, there is a better variety of ways we can get to something amazing that represents the vintage and the Livermore Valley.
Q: How do you choose your vineyard partners?
CC: When they work well in our program, we continue. When they work exceptionally well, we grow the program. Because we've been so pleased with Casa De Viñas and Smith Ranch vineyards, they've become the backbone our wine.
Q: What is the most important thing you've learned regarding crafting blends as a result of this particular project?
CC: The process always starts with good vineyard sourcing. We have only one chance to nail it, and it is a whole lot easier when you bring exceptional components to the table. First and foremost, start with the best raw materials. In the end, you can't fake quality.