Here on "the Sunny Side of the Bay," we believe there are many ways to make your competition a successful one. Take advantage of our 300 days of sunshine a year, and the many indoor and outdoor tournament facilities throughout the area. The Tri-Valley is ready to assist you in all facets of tournament organizing.
Our services include venue matching, site inspections, hotel booking assistance, and sponsorship opportunities with organization (based on size of event).
Located less than an hour from all major airports in the Bay Area (San Jose, San Francisco and Oakland), Visit Tri-Valley can give you that California Bay Area experience for your event within an efficient budget.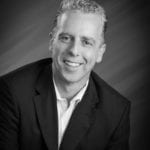 Todd Dibs, CSEE
Director of Sports Development
(925) 846-8963
todd@visittrivalley.com