Here's Who's Crafting the Beer Along the Trail
Each stop on Tri-Valley's Beer Trail offers customers a unique atmosphere and range of brews to try, but the beer doesn't brew itself. Talented brewmasters work behind the scenes at each location to ensure they're cultivating exactly the right flavor for each beer. Here's a sneak peek at a handful of the experts making the magic happen:
ALTAMONT BEER WORKS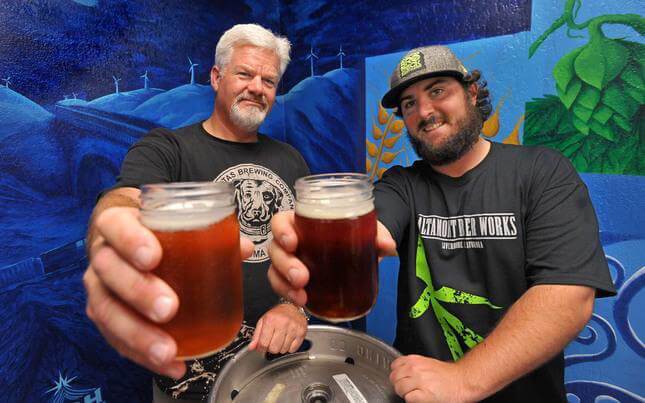 A recession doesn't seem like the best time to pursue a passion project, but that didn't stop Altamont Beer Works founder Stephen Sartori from going after his. He honed his skills through an internship with Boneyard Beer founder Tony Lawrence before establishing Altamont in Livermore alongside Greg Robles in 2012. "To me, passion and creativity are the real drive in the craft beer industry," Sartori says, and his passion is certainly evident in the eight kinds of beer the company distributes, including white, session, sour, tart and wheat varieties.
According to Sartori, playing a part in Tri-Valley's local brewery growth has been a meaningful experience. "This area was needing a local craft brewery; a place where people could grab a pint, fill up a growler and/or just come hang out with good people over a beer," Sartori said.
EIGHT BRIDGES BREWING CO. 
What do you get when you combine the powers of a paramedic-turned brewer and a lifelong businessman? You get the father-son team of Justin and George Beardsley, brewmaster and president, respectively, of Livermore's Eight Bridges Brewing Co.
At Eight Bridges (the name is a nod to the Bay Area), the Beardsleys mix traditional hops, wheat and malt grain to produce various malts, ales, stouts, and seasonal beers that emphasize flavor balance, drinkability and freshness. It also houses one of Tri-Valley's largest tasting rooms and is a great spot for friends, families and even dogs to congregate — a familial atmosphere cultivated by a family-owned business.
WORKING MAN BREWING CO.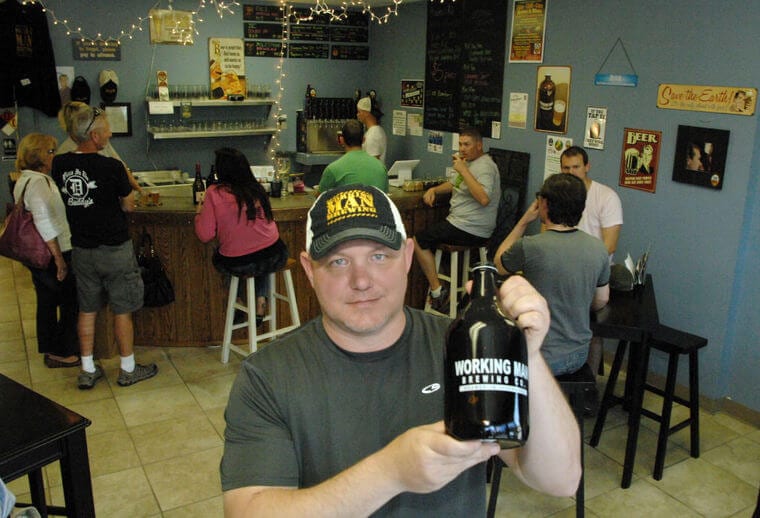 Working Man Brewing Co. co-founder Joel Pelotte made the full-time leap into the craft beer world after 20 years of home brewing, an interest kindled by his close proximity to Sierra Nevada Pale Ale's facilities while at Chico State University. "I love the art of brewing, and I love to experiment and share my creations," Pelotte says.
Working Man's doors opened in Livermore in 2013, and the brewery offers patrons anything from a Whistleblower Belgian Wheat to a 9-to-5 pale ale. You can even find food trucks outside serving barbecue and burgers to go along with your drink. "We opened here because we knew this area would embrace local beer," Pelotte said. "The folks here are the best supporters."
DANVILLE BREWING CO.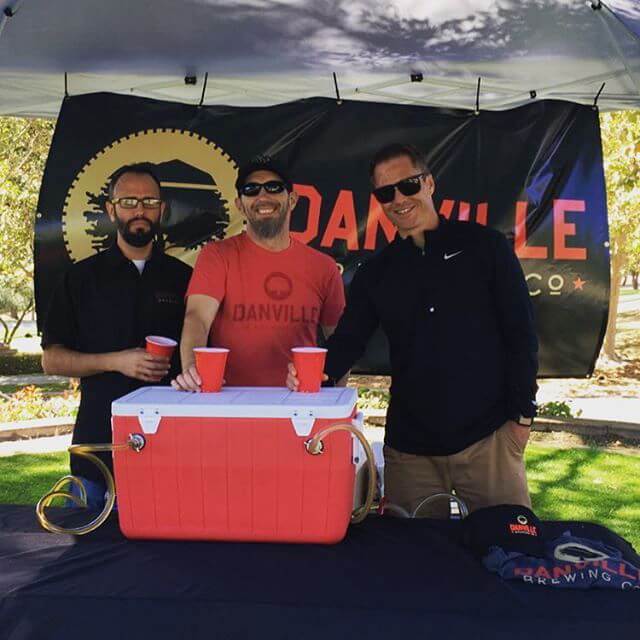 Beer has been the Maita family business since just after the repeal of Prohibition, and they've worked with known entities from around the world. But by starting Danville Brewing Co., the family saw the chance to enter the local market.
They've put the product into the hands of head brewer Matt Sager, a 20-year beer making veteran and graduate of the UC Davis Master Brewers Program. Danville also offers a cozy dining ambiance inside, thanks to a partnership with Randy Negi, general and managing partner of Bridges and The Vine at Bridges.
SHADOW PUPPET BREWING CO.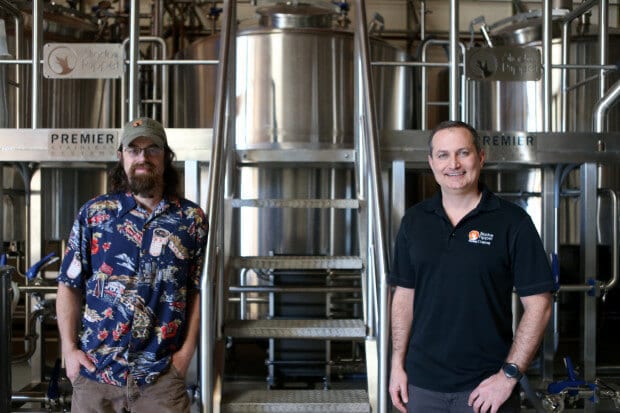 Brian Blackburn wanted to offer something a little off the beaten path when he left the marketing world to become a full-time brewer. The result — Shadow Puppet Brewing Co. — is a mixture of traditional and not-so-traditional ingredients that create blends for experienced and novice beer drinkers alike. The Livermore-based Shadow Puppet team uses ingredients from as far as South America to as near as a local garden to produce its flavors, always tinkering with its formulas until something phenomenal — like the Hot Chile Pepper India Pale Ale — emerges.
The craft beer scene in Tri-Valley is booming. Whether you're looking for a spot to have a drink and a meal with the whole family or seeking some unique flavors to try, you're in good hands. These brewmasters have dedicated their careers to developing delicious brews. Make your way to Tri-Valley's Beer Trail and try them out.
Please follow and like us: