There's no shortage of good wines and local craft breweries in California's Tri-Valley.
The Tri-Valley Beer Trail makes its way through all four of the region's cities: Pleasanton, Livermore, Danville and Dublin, CA – just 35 miles east of San Francisco. Take a look at what each town has to offer: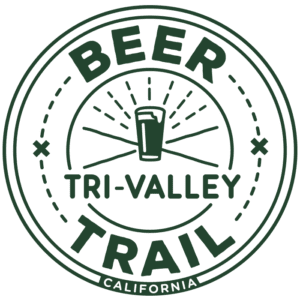 PLEASANTON
Pleasanton has a long history with brewing. The city became famous worldwide for its hops starting in the late 1800s and is home to Tri-Valley's oldest brewery, Main Street Brewery, which just celebrated its 20th anniversary.
All Pleasanton Beer Trail Stops:
DANVILLE
Your next stop on the trail is Danville. This town has been a thriving community since the late 1860s and has things to do all year. Danville's Maita family has been in the beer business since shortly after prohibition; distributing and working with some of the best breweries in the world. Now they're among the breweries serving the local market.
All Danville Beer Trail Stops:
Danville Brewing Co. – Matt Sager, the team's head brewer, graduated from the UC Davis Master Brewers program and has been dominating the craft for two decades.
Norm's Place – a Danville staple since 2004, Norm's Place has 25 draft beers on tap (15 of which are rotating so you'll never be bored), a visit to Norm's is sure to please every palate.
The Growler Pub – chef Rachael Zavala is a "Chopped" winner
Between grabbing a beer at each of the three Beer Trail stops in Danville, why not find your next read on the shelves of Rakestraw Books or check out the nightly specials at Revel? And for anyone who prefers to sleep in (aka everyone), Farmer's Almanac serves a great brunch to help you wake up after a late night.
LIVERMORE
The oldest city in Livermore Valley is usually credited with helping the whole region grow after the transcontinental railroad made its way there. This valley is also the oldest wine region in California. Livermore is well-known for its 50+ wineries, the oldest of which have been around since 1849, but its beer options shouldn't be forgotten.
This city provides more than its fair share of options for lovers of IPAs, stouts, and lagers alike. It's hard to stay sober in Livermore, but if you're determined to try, it also boasts a wide variety of restaurants where you can line your stomach (like the southwestern flavors at Posada) and a number of shopping options where you can walk it off (such as San Francisco Premium Outlets).
Livermore is also doing its best to ensure beer enthusiasts are able to taste its brewers' creations and get home safely. The Blue Brew Bus – operational in April/May – will act as a shuttle between the BART station and the Brew Crawl's stops.
All Livermore Beer Trail Stops:
DUBLIN
When you hear "Dublin," you might picture Irishmen downing pints at the local pub. The residents of our Dublin don't have the accent going for them, but they do have plenty to offer when it comes to pints. And yes, it is named after the capital of Ireland. The "Crossroads of the Bay Area," located at the intersection of interstates 580 and 680, was named by Irish settlers in the 1850s.
All Dublin, CA Beer Trail Stops:
Dublin Vine (located inside of Whole Foods).
Drinking on an empty stomach = disaster. So be sure to eat something at one of Dublin's restaurants. Fans of Asian cuisine should definitely check out Ulfert's Center, which offers a range of cuisines including Afghan, Taiwanese, and Japanese.
Download your passport here and get started.
[wpgmza id="1″]