1-Day Tri-Valley Sampler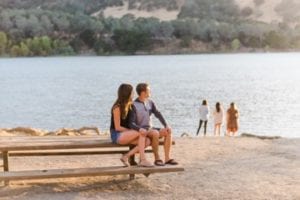 Saturday:
Rise and shine! Get an early start this morning with breakfast at Paris Baguette in Dublin. They offer a wide range of unique pastries to choose from. Whether you're craving a Twisted Donut or a Croissant Muffin, this French bakery will be sure to satisfy any sweet-tooth ache you may have. In the mood for something heartier? Try The Press in Pleasanton instead. The Morning Rise Sammie will fill you up—bacon, cage free eggs, cheddar, aioli, tomato jam, and tomato and greens all on an acme bun… yum!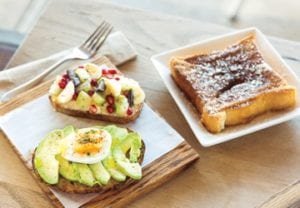 There's no better way to explore the Tri-Valley than by visiting one of our stunning parks. Del Valle Regional Park in Livermore is particularly inviting—its five-mile lake offers a variety of activities, such as swimming, fishing, or even windsurfing. If you prefer to stay on land, you can choose to hike, bike, or go for a horseback ride on one of its many trails covering over 4,000 stunning acres. Don't forget a picnic basket! Stop at one of our local grocery stores on the way and grab some delicious sandwiches to snack on while enjoying the wonderful view. Trader Joe's on East Stanley Blvd. always has a fun variety to choose from.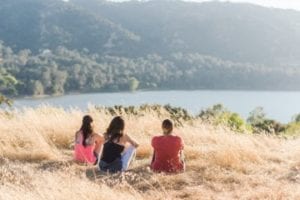 Cool down with a refreshing beer after your morning in the sun. You'll find Tap Twenty-Five in the Blacksmith Square in downtown Livermore. Each week they rotate through their favorite hand-picked craft beers. You can savor your selection outside where they sometimes even have a live band.
Afterwards, head over to one of our favorite historic downtown shopping spots—Hartz Avenue in Danville offers a variety of unique boutiques for a wonderful afternoon of specialty browsing and buying. There you'll find Rakestraw Books, a cozy independent bookstore, offering a comfy space to while away the hour. You can also find hipster ice cream parlors such as Crafts Creamery, known for their flash-frozen liquid nitrogen ice cream.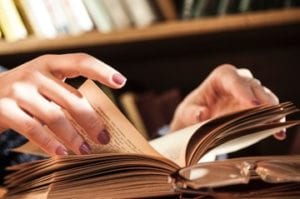 Auburn Lounge, also located on Hartz Avenue, is a great spot for pre-dinner drinks and appetizers. This modern-day speakeasy will have you feeling like you travelled back in time to the Golden Era, when, as they put it, "…life wasn't so complicated." At Auburn Lounge, you can choose from 28 hand selected wines, 17 beers, or 10 specialty drinks to quench your thirst. How can you go wrong?
Later, chow down at Chow Danville for dinner. Their homey and hearty meals will leave your stomach full and your spirits high. Nothing is more comforting than a big bowl of Rose's Old-Fashioned Spaghetti & Organic Meatballs. Save a little room, because their all-American desserts are made fresh daily with a healthy twist—choose from irresistible favorites like Organic Apple Pie and Flourless Chocolate Cake á la mode. If you prefer a finer dining experience, but still want the sustainable ingredients, check out Revel Kitchen & Bar instead. In addition to their irresistible plates like Hand Cut Spinach Pappardelle and Avocado Bruschetta, they provide a lavish wine list with offerings ranging from Bootleg, Napa Valley to Tinpot Hut, Marlborough New Zealand.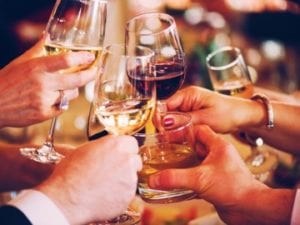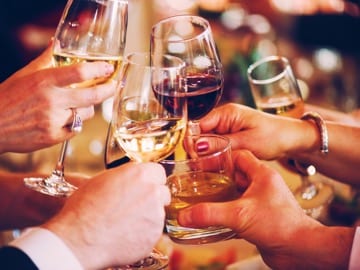 Sunday Morning:
Don't drive home on an empty stomach! Vitality Bowls in Pleasanton is a healthy, yet tasty option for breakfast. Their bowls are packed full of sustaining nutrients that will keep your energy high and mind focused all day. If you're a coffee for breakfast type of person, stop by Inklings Coffee and Tea in Pleasanton on your way out. They serve Stumptown Coffee and Compassion Tea with a side of imagination. They are passionate about classic tales like The Lion, The Witch, and The Wardrobe, and Harry Potter. According to Inklings, their mission is to "…help open the eyes of our city to the wonder surrounding us every day." And with that, you can be on your way after a lovely one day visit to the wondrous Tri-Valley.